F1 Hotel Manila has some exciting promos and packages this summer of 2018.  Read below and make one for the books with your family and friends, always make sure to check in with an accredited travel agent before traveling any where.
Experience Serenity at F1 Hotel Manila this Holy Week
This coming Holy Week is a great time to reflect and be spirited for a vacation.  Putting on logistics and coordination might take the rest and restoration out of the picture.  Tranquility does not have to be far from the city.  F1 Hotel Manila has a great offer for you with their Easter Room Packages, you can extended stay hotels chain.
P5400 gives you the City Suite and 6600 for the Fort suite nett per night.  This includes breakfast for 2.  They also offer discounted rates at the Easter Party for your kids.  This offer is available from March 26 to April 1.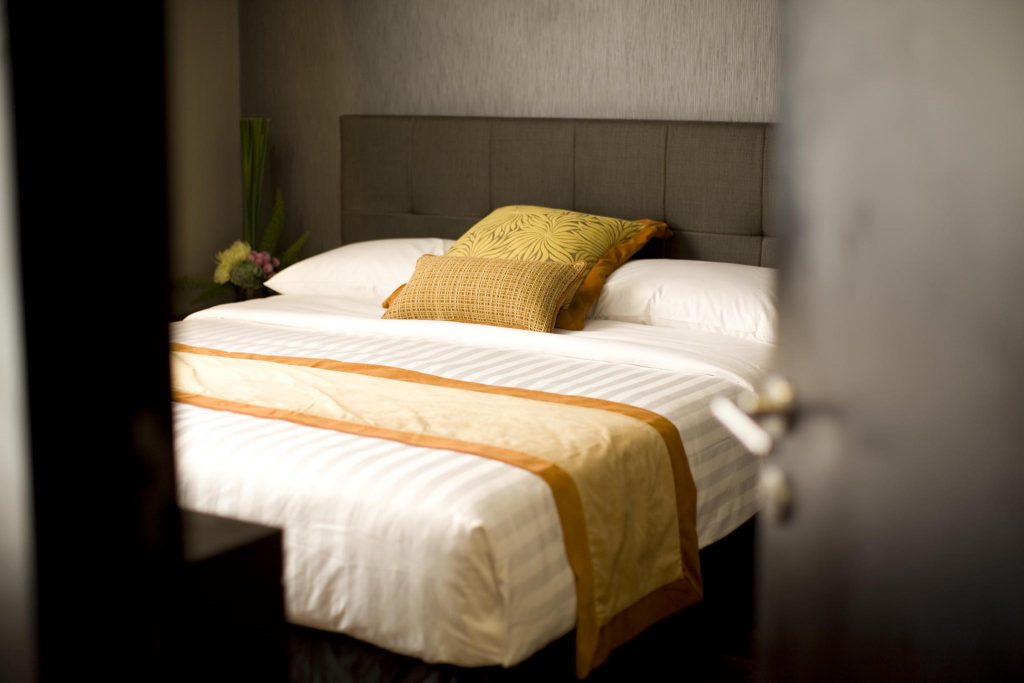 On April F1 hotel has a Summer Safari Easter Party where the kids can dress up like Indian Jones and unleash their imagination.  A ticket is sold at P1888 with discounts for hotel guests.  This event comes with a magic show, brunch buffet, ballon twisting and of course an Easter Egg hunt.  There will be fun games, prizes and give aways.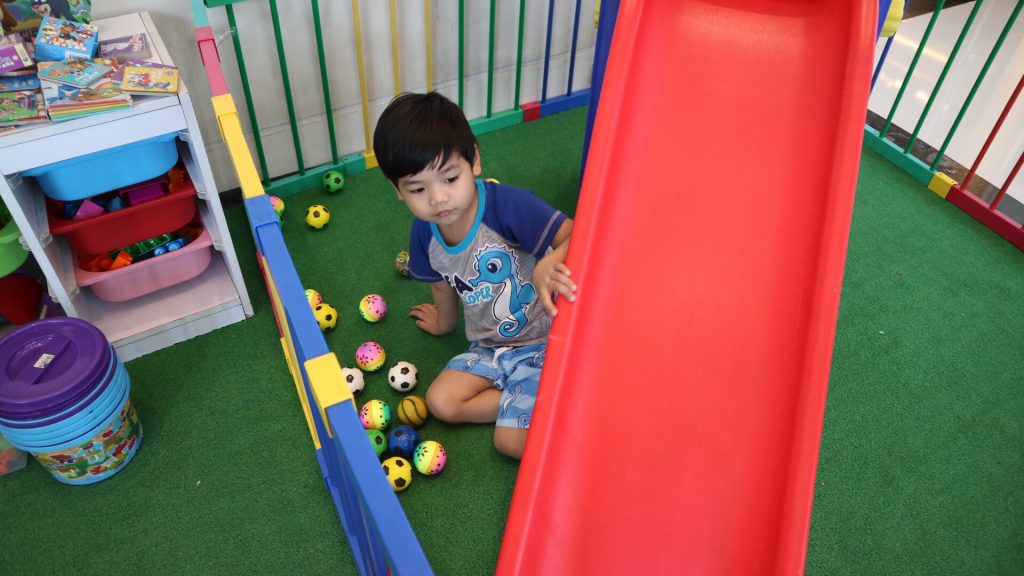 For inquiries call 908-7888 or email inquiry@f1hotelsandresorts.com
Conquer the Summer with F1 Hotel Manila
F1 Hotel Manila is home of happy experiences.  This summer, F1 hotel hotel invites you to a memorable time with your family and friends.  The Summer Weekend Package Promo offers a deluxe room as low as Php4600 per night and City suite for only Php5100 per night. 
They come with breakfast buffet.   Enjoy your breakfast indoors or outdoors depending on your mood.  The indoor is air-conditioned and where the buffet is found.  This might be best for convenience.
While the outdoor has the pool area.  It has outdoor tables for you to truly feel like you are on a vacation.  The breakfast is available from 6-10 am so decide what time of the day you want to swim.  I usually like my swim before breakfast.
For lunch or dinner, F1 hotel Manila has a Filipino- Mexican fusion buffet.  Enjoy your tacos, grilled dishes, nachos, salads and fajita at the F all-Day restaurant.  This delightful spread is Php1699 net per person and available form Friday to Sunday.  My favourites in this section is the Mexican singing and the lechon belly or alpastor in your tacos.
Since school is out and the kids would want to play.  The Palyzone activity area is open from 8 am until 8 pm.  This will keep the little ones entertained and occupied while mom and dad dine Al fresco.  Part of this is the Artsy Little Onesie activity where the kids can nurture their creativity.  They have cup cake decorating session from 3-5pm.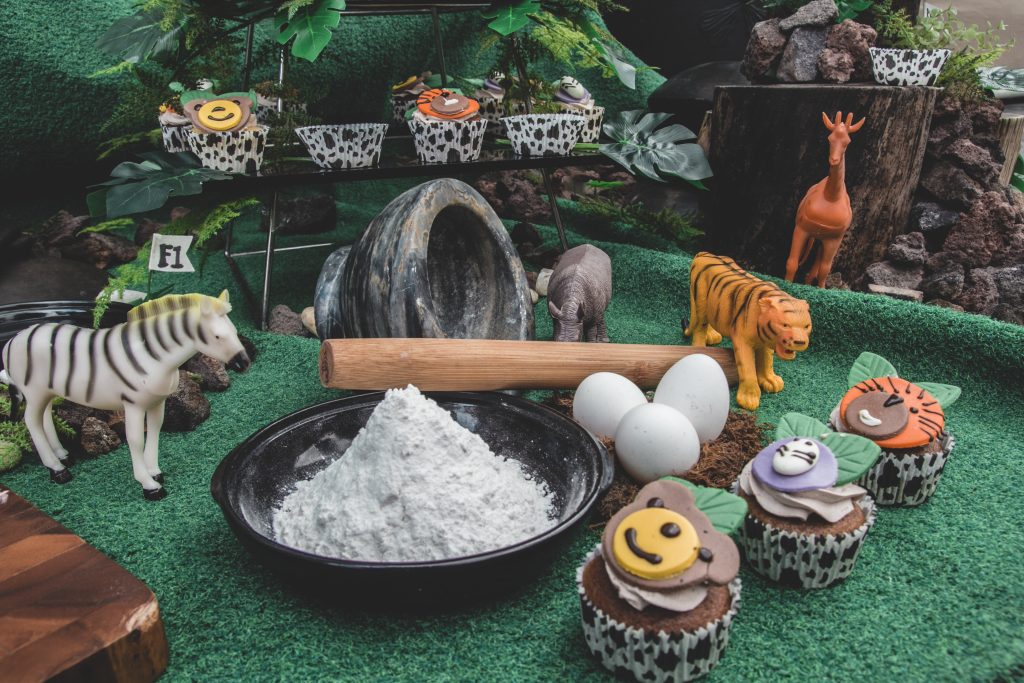 Since the camping trend is on.  F1 hotel Manila brings city glamping at their revamped Canary Lounge.  This is perfect for those who want to de stress, chill and unwind.  Get serenaded with an acoustic night sessions from 8pm to 12 mn every Friday.  Feel free to sing with the guitarist too.
If you feel like fully experiencing glamping.  Make S'mores Memories with chocolate and mallows served in a skillet.  Dip some crackers alongside to recreate that modern campfire ambiance.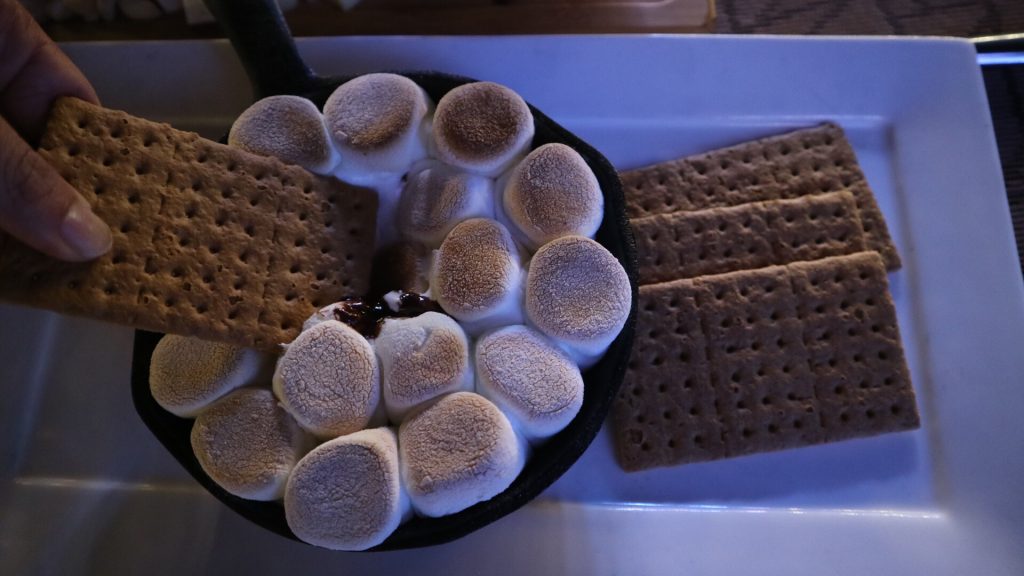 Make this summer for the books and experience F1 Hotel Manila Bonifacio Global City.  For inquiries call +6329087888 or drop F1 hotel an email at inquiry@f1hotelsandresorts.com