April 22, 2020- Today Collision from Home announced 4-time NBA All-Star champion Shaquille O'Neal and Steady co-founder and CEO Adam Roseman will be joining a host of speakers at its first online event, from June 23-25, 2020.
The pair are set to discuss the evolving nature of work and how workers can access programs to ease the crisis facing millions of gig and hourly workers, which has been exacerbated by the Covid-19 pandemic. Since the economic shutdown in the United States, millions of jobs have been lost, with a forecast of 47 million job losses in total and a 32% unemployment rate.
Founded in 2017 by Adam Roseman, Michael Loeb and Eric Aroesty, Steady gives job seekers a way to search for open positions, track income and reach financial goals all in one place, while also facilitating financial advice and deals on everything from healthcare plans to tax help. The Steady app supports a community of 2 million members and has helped members earn approximately US$4,000 per year in additional income through work obtained from some of the country's largest employers including Walmart, Target and Home Depot.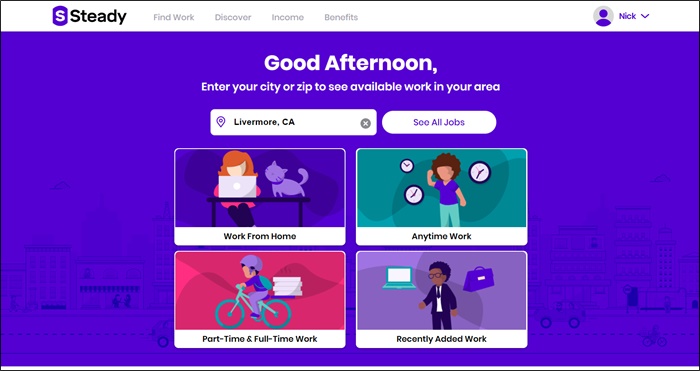 While the app was initially founded to support the growing number of freelance and gig economy workers navigating their way through an economy of 'uberization' and stagnating wages for low to moderate income workers, unemployment has been now exacerbated by the global pandemic, Covid-19, putting ever more demand on services such as Steady. Steady's newly launched initiative, Steady Together, helps workers quickly find high demand jobs, earn cash grants and provides telehealth medical support.

Shaquille O'Neal and Adam Roseman are joined by 350+ speakers set to take part in Collision from Home, which recently had to move online due to the progression of Covid-19. More than 39 hours of speakers' talks will be broadcast across a variety of channels, which Collision from Home attendees can tune into from wherever they are in the world, watching streaming talks from speakers including Aaron Levie, co-founder and CEO of Box; Li Fan, CTO of Lime; Connie Guglielmo, editor-in-chief of CNET; and Sally Buzbee, executive editor at the Associated Press.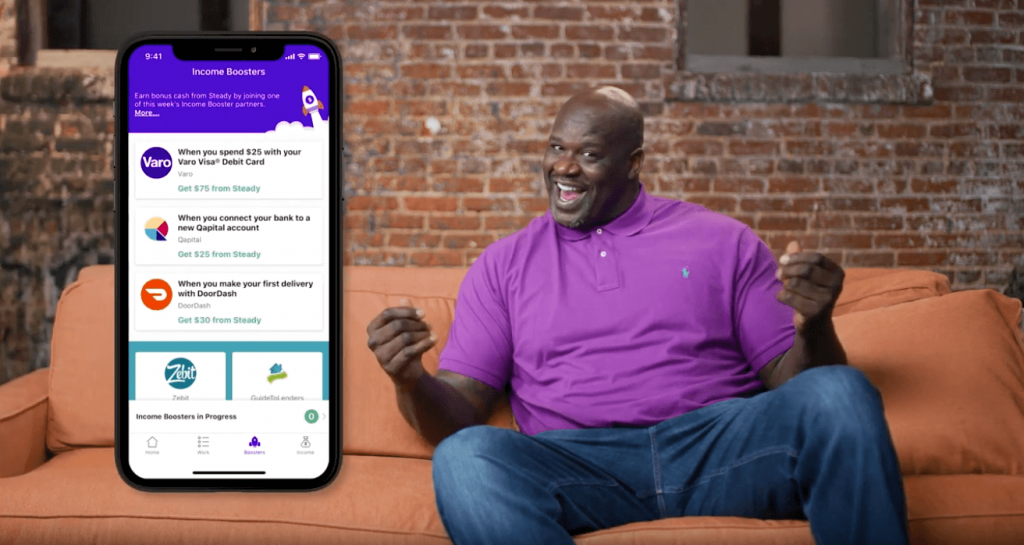 Startups, speakers, investors, partners and attendees will all be offered similar networking and content experiences across the days of the event (through the Collision from Home app) to ensure that all attendees have the same opportunities for making meaningful connections and learning.

About Steady:
Steady advocates for the millions of people who are changing the way America works. That's why the Steady team has created a platform that helps communities to find jobs, increase their income and plan for financially stable futures. Founded in the summer of 2017 by Adam Roseman, Michael Loeb and Eric Aroesty, the Steady app allows people to find jobs fast, seek financial advice and save money with deals on everything from
healthcare plans to tax help. Today, the Steady community is more than 2 million strong and growing.

About Collision:
Collision is known by CBC as the "TIFF for tech", while Inc. Magazine coins it the "fastest-growing tech conference in North America". Collision is set to move online for 2020, with Collision from Home. Collision will return to Toronto as a physical event for the second
year from June 21-24, 2021, at the Enercare Centre.

About Web Summit:
Forbes says Web Summit is "the best tech conference on the planet"
Bloomberg calls it "Davos for geeks"; Politico, "the Olympics of tech"; The
Guardian, "Glastonbury for geeks"; and, in the words of Inc. magazine, "Web Summit is the largest technology conference in the world".
Whatever Web Summit is, it wouldn't be possible without an incredible team of over 200
employees based in Dublin, Lisbon, Toronto, and Hong Kong, including world-class engineers, data scientists, designers, producers, marketers, salespeople, and more. They've disrupted an old industry by building incredible software and designing mind-blowing events – revolutionising how people and ideas come together to change the world.