In this video, we will review Amtrak Sunset Limited from Los Angeles Union Station to Alpine, Texas. Alpine, Texas is the stop for Big Bend National Park. The train started in Los Angeles Union Station at 10 pm. Even though this trip leaves late, it is very busy at the station. There are police and checkers in the platform where the train is leaving from.
It's quite dark inside the train at night but it has ample lighting for the walkway and for you to set yourself and be comfortable. There are two AC wall chargers in every seat but someday, I'm dreaming that it will have a USB charging station. Amtrak Sunset Limited is not as new compared to Amtrak Pacific Surfliner and Coast Starlight. Expect a little damage here and there but they all share the same style.
Restrooms are available and they come in different sizes at the bottom level of the train. There are small cubicles and there are bigger cubicles. They are all well equipped with the basic like toilet seat and tissue. There is soap inside but some of them may not have soap as the train goes on a longer trip. also, there is space for changing babies. I was not able to see the handicapped restroom but since they accept and help handicaps, it must be there somewhere.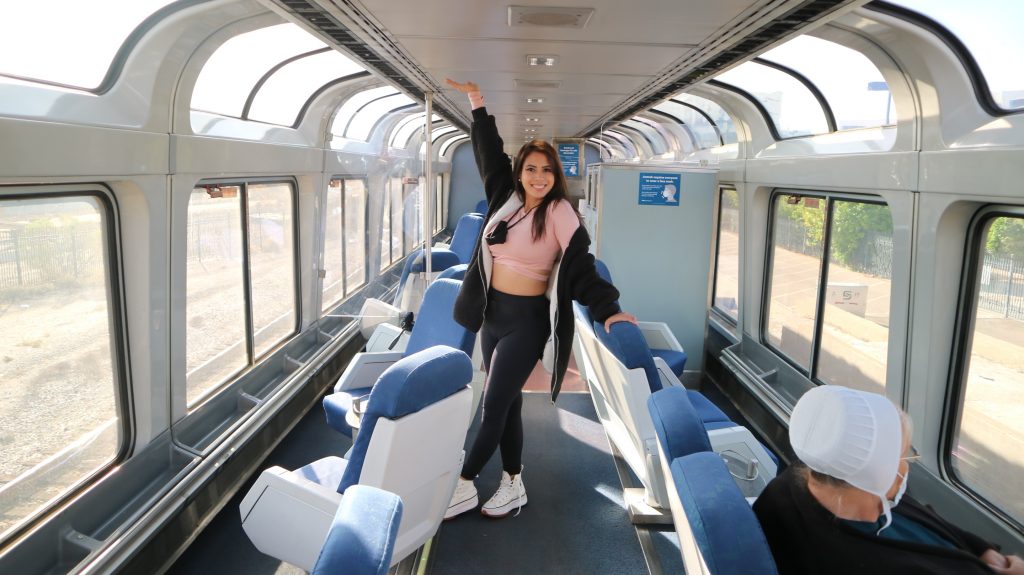 The train is comprised of three parts. First is the regular cart. This is where all the passengers are at and where they are seated. Each chair has ample space and is reclinable. Then you have the extra support for the legs and a foot rest. It's a semi business class style compared to an airplane.
The second part is the observatory cart or the cafe lounge. It says sightseer lounge on the door when you press it to open. This is free seating and you can choose any available seat. There are AC wall charger there so you could work if you want to but there is no wifi. I was able to work with my own hotspot. Signal may or may not be strong (5G, LTE to none) depending on your location.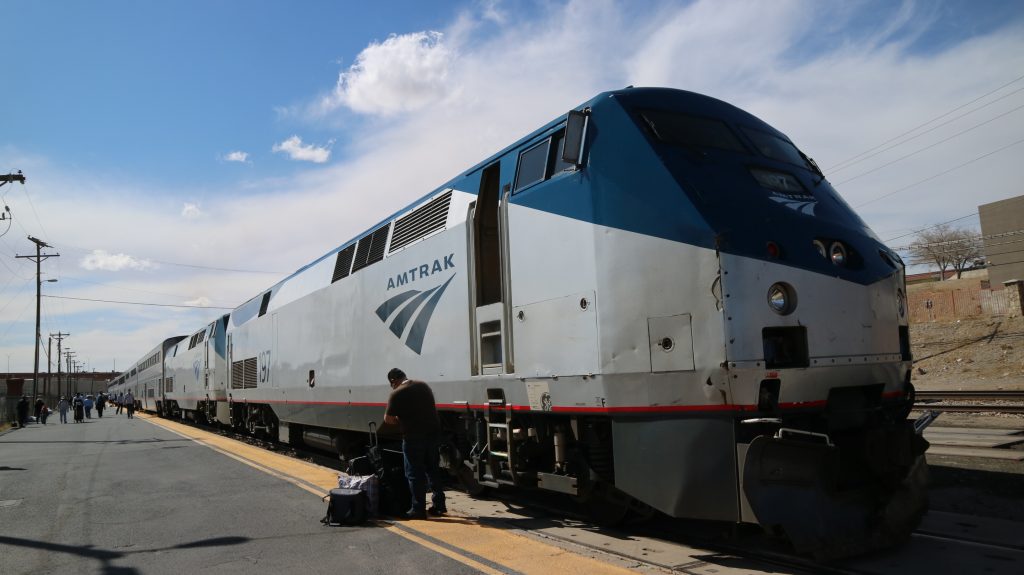 The last part is the cafe where you can buy microwaved or ready to eat food and drinks including soda or alcohol. The food is a convenient type store style so you may bring your own food if you are picky. There is a stop in Tucson, Arizona for 45 minutes. It is downtown so there are plenty of restaurants around. Since it is the pandemic the restaurant is not available.
Amtrak Sunset Limited is a convenient way to go from Los Angeles to New Orleans. This will take 2 nights but the one going to Alpine Texas is only overnight. Expect some usual delays as the train management wants you to have safe trip.