Knott's scary Farm is the original California Halloween Theme Park. It is the largest and most fun Halloween event.
In this video, we will watch Knott's Scary Farm 2021 Survival Guide. We will see all 8 mazes and and Scare zones in Knott's Scary Farm.
8 Mazes are:
Wax works
Paranormal Inc
The Depths
Dark entities
Origins: The Curse of Calico
Mesmer: Sideshow of the Mind
Dark Ride: Castle of Chaos
Pumpkin Eater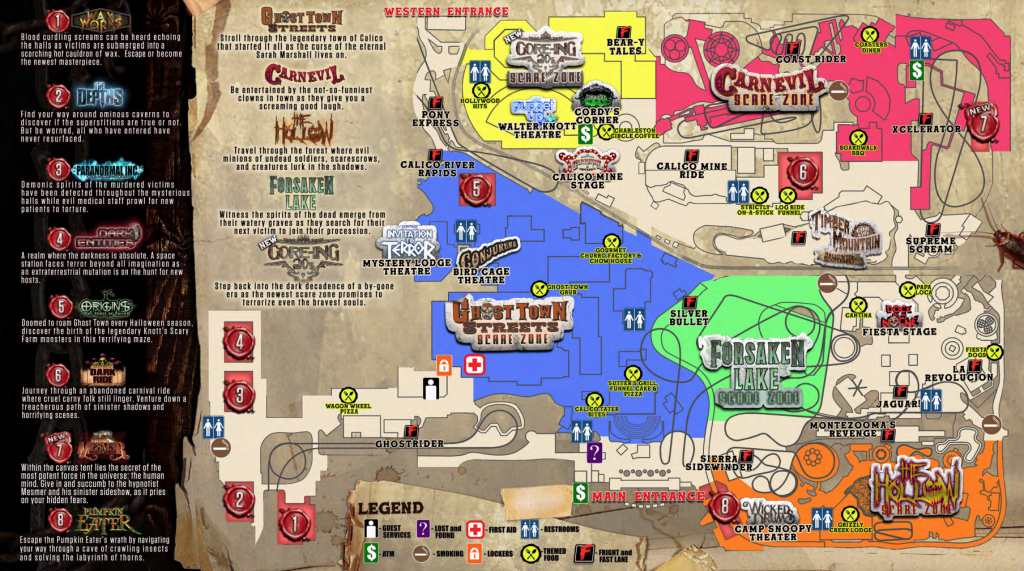 Scare Zones includes
Ghost Town Streets Gore-ing 20s
CarnEvil Forsaken
Lake The Hollows
Hope you survive Knotts' Scary Farm!