I came to Mactan for a short weekend break.   From the last visit more than a decade ago, Cebu has been busy but always nice with nicer people.   Since then, horrendous traffic were heard and malls have flourished.  I was quite hesitant to go here but seeing the beach wouldn't be such a bad thing for an hour flight.
Upon descending, you could see several of Mactan's beach resort.  There were plenty including big and small hotel resorts.  For this stay, I chose to be in Abaca Boutique resort.  The ratings were not bad and it did look great in photos.
In the hotel, I was gladly welcomed by the crew with a smile.  They call you by your first name, Madam or Ms "____."  They were polite and pleasing.  Then they lead you to your room.  Here's Abaca's room:
Abaca is a nice place with fine dining.  People can dine even if they are not checked in.  I would highly suggest to come for good food.  My favourite is the whole sea bass and the organic farm salad in their menu.
Honestly, there was not much for me to do in Mactan.  I was actually looking forward to doing nothing.  On this weekend I did a simple island hopping on a banca (Philippine boat).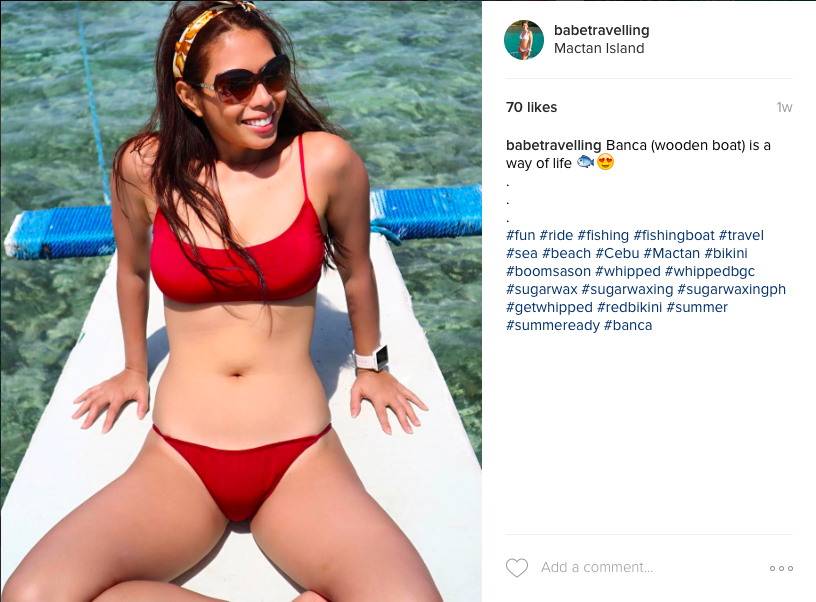 Mactan was fun and relaxing overall.  Do not expect sandy beaches on this part of the island.  I would say, book a nice hotel that you can stay in like Abaca.  Nonetheless, water is clear and very refreshing.  Wear rash guard or skins because there are jelly fish everywhere.  It's best to be careful.