I have broken down the video into several places and you can check out the best places to stop in each area.
0:53 Victorville, California 3:08 Oro Grande, California 4:06 Barstow, California 5:28 Yermo, California 8:26 Zyzzyx, California 9:29 Baker, California 11:07 Jean , Nevada
It's a 4 hour usual straight drive from Los Angeles to Las Vegas.  For most people, this could be a boring and monotonous drive especially on this route.  The long freeway with similar view of the desert can feel like forever. 
First stop or road to watch out for is the Cajon Pass.   You know you're in this pass because you will see the big trains on your left side.  When you are here, you have started your commitment for your Vegas trip.
Cajon Pass
After this first stop , head for VictorVille. In here you will find:
      2.  Mojave Narrows Regional Park
      3.  California Route 66 Museum
      4. Emma Jean's Holland Burger
 Then Cross the Bridge to Oro Grande
        5. Mojave River Steel Bridge
        6. Elmer's Bottle Tree Ranch
Head to Barstow
          7. Desert Discovery Center
          8. Route 66 Mother Road Museum
          9. Barstow Station
          10. Painted Rocks
In Yermo, you will find
            11. Peggy Sue's Diner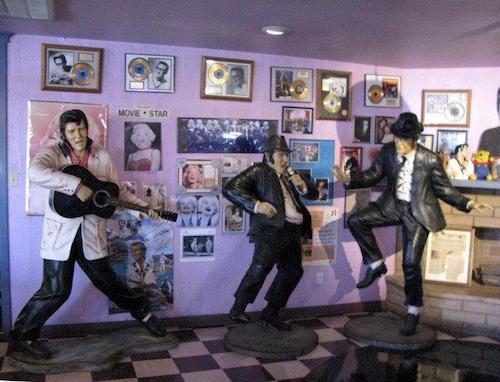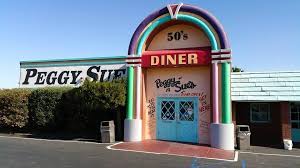 12. Calico Ghost Town
            13. Liberty Sculpture Park  
             14.  Eddie's World
             15. Original Del Taco
Exit at:
              16.  Zyzyzz Road
Last stop in California is at Baker.  This is only found in one road:
               17.  Mad Greek Cafe
               18.  World's Largest Thermometer
               19.  Alien Fresh Jerky
Finally crossing Nevada through Jean
                20.  Lotto Store
                21.  Bonnie and Clyde Death Car
                22. Pioneer Saloon
                23. Terrible's Herbst
                24.  Seven Magic Mountain
     Home run!
                25. Las Vegas Sign