I was lucky to celebrate my bestfriend's birthday one weekend in and around San Francisco. Her hubby took us out on some exhilirating airplane ride with a Cessna aircraft.  It was good for four bearing the pilot, my bestfriend, her hubby and myself.

As we flew around Sonoma valley, we saw some amazing views starting with the Russian river.  In history, a Russian- American made a fort here, thus, the name.  You can view several vineyards around the river.  There are many activities to be made her such as kayaking, wine tasting and fishing.  Several resorts can also be occupied here for a great holiday.

Another site you can view are the 5 temples that form the Odiyan Mandala.

Let's not forget the "wow" when you see the Pacific coast from atop.  Actually, I would really appreciate it if you say 'wow' right now.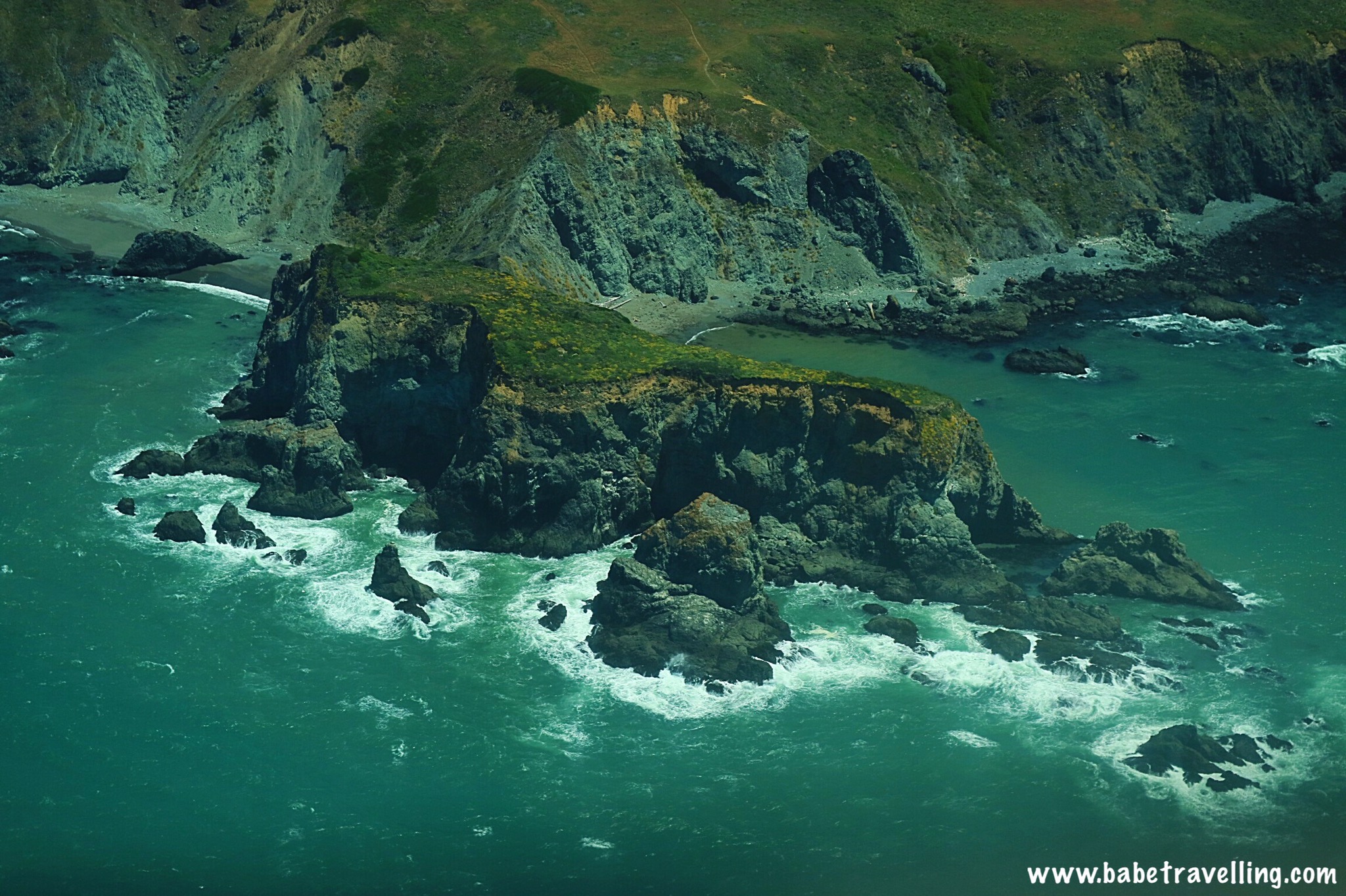 In the afternoon, the hubby left us to bond.   We drove to Union square and got dropped off there.  Passing the Golden Gate never fails to put a smile on my face.  It seems everything is alright.  The Golden Gate is still standing. 

We get to bond in the top floor of Macy's to eat at my favourite US chain. However, as expected, my favourite Cheesecake factory is always full.  Time is not wasted as we get to shop around Macy's in Union Square.   We get to shop while we wait for our outdoor seats.  30 minute wait is not so bad when you're bonding with someone.
On Sunday, our next destination was in the Napa County. Oh, what a wonderful place to visit!  Napa Valley, as anyone would know is famous for its wineries.  There are more than 400 wineries here using Napa's fertile soil.  Napa is most famous for it's Cabernet Sauvignon.
Our first stop was the French Laundry.  No, we did not have lunch here but will remain in our bucket list.  Learning it to be priced as $1000/plate is quite alarming for me.   I must be eating gold here.  With chef Thomas Keller and being 3-Michelin starred restaurant, no doubt the experience would be amazing.
Our real lunch happened in Harvest Inn by Charlie Palmer.   This place is in Conde Nast's top hotel in Northern California.  We arrived a little bit early than our booking so we get to go around the area.  They have a beautiful garden featuring several artists.  A little bit walk would take you around their vineyard.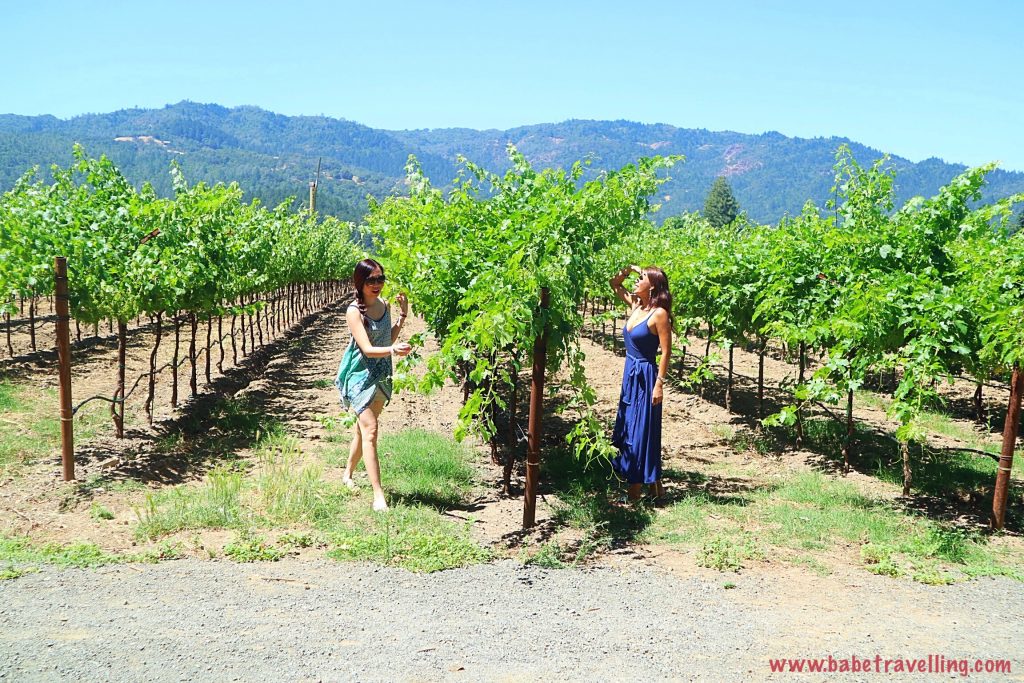 Time for lunch.  Are you hungry?  because the food that you are about to see are completely gastronomic.  I swear, none of the plate we ordered is a waste.  Thank you to Chef Spencer Wolff.  The ingredients are fresh and made from Northern California's artisanal producers.
Obviously, lunch went well.  Afterwards, we had a booking for a wine and chocolate pairing at Rutherford's  Ranch.  Both the wine and the chocolate were made locally.  It's a must try especially after lunch.
The Rutherford Ranch winery started in the 1970's and had 3 generations taking viticulture and crafting wines into excellent standards.




Here is our wine connoisseur showing us the cork tree in the ranch.  She also elaborated how the it turns into cork for wines.  Of course, we were drunk and may have not ingested this whole process.
More in the afternoon, we dropped by Beringer and the Culinary Institute of America.  Beringer Vineyards has been making wines for 141 years.  It was great seeing their old winery and it's just an amazing place.  While the Culinary Institute of America was closed that day.  the chefs have been out unfortunately.  The shop was open though and we get to buy selected kitchen tools.  The place also have this old winemaker which was a great accent.
We also did some shopping along St Helena and I was able to buy some cute clothes from Style and Soul Boutique.
Dinner is quite exciting as we were booked in one of Napa Valley's famous restaurant which has a consecutive Michelin star for 20 years.  Terra serves mix Spanish, Italian and Orient food which makes it one of a kind.  View more of Terra here.
Cheers to more good times with my BFF and hoping more years of great friendship!  Happy birthday again! 🎂