How many Michelin star restaurants have you eaten in so far? Yes, I could not agree more that they are all one of a kind. A Michelin star to a restaurant means they are recognised with excellence and highest of quality. An acquisition of a star is quite a dramatic effect.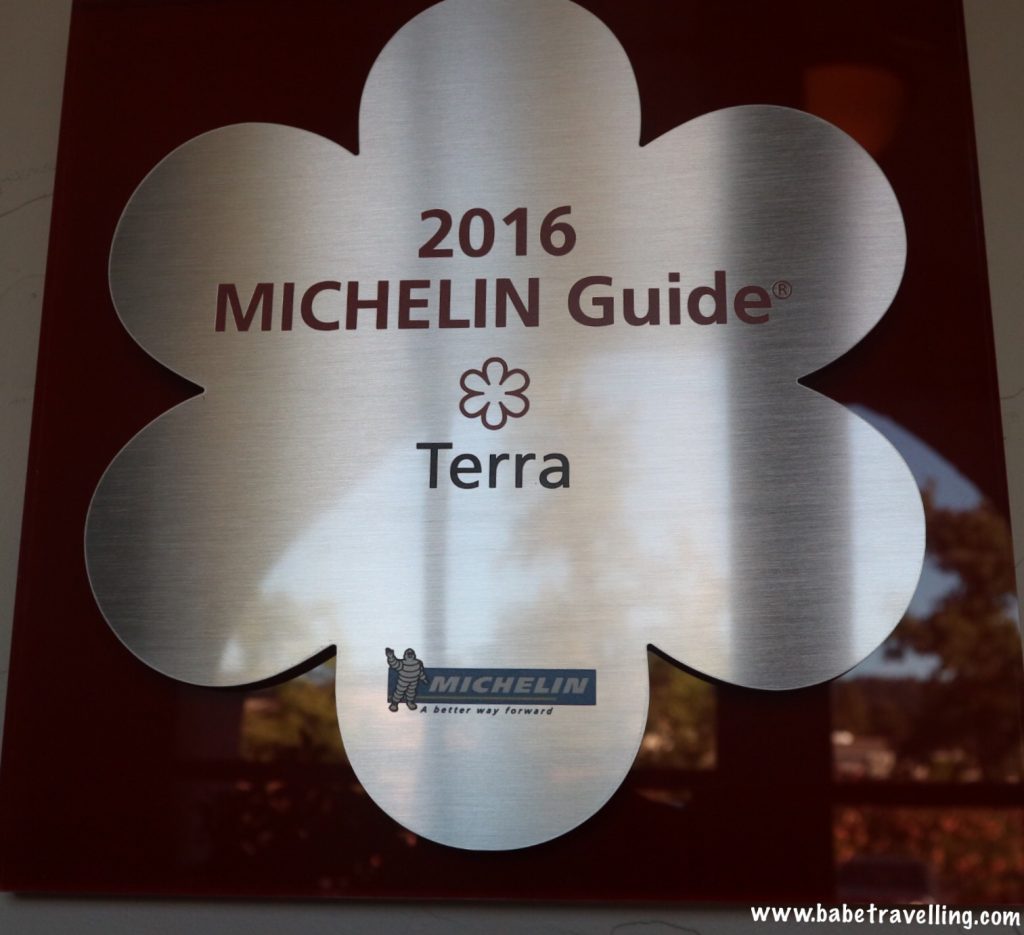 One Sunday dinner, booked awhile back, my bestfriend's hubby, Alvin, took us out for Terra. It was my best friend Joann's birthday. This Michelin star restaurant is a fusion of Italian, Spanish and Japanese tastings. It was not easy to find this restaurant along the back streets of St. Helena. It's actually a part of its beauty. A mysterious, genuine gem of Napa Valley.




As we entered, we were welcomed by a well dressed host. He was quite accommodating and you will rightfully feel that you have chosen a Michelin starred restaurant. We were seated right away to our reserved table and we're given an easy menu to choose from. The pricing is simple. If you want a 4 course meal, it's 89 USD, 109 USD for 5 course and for 6 course meal is 126 USD.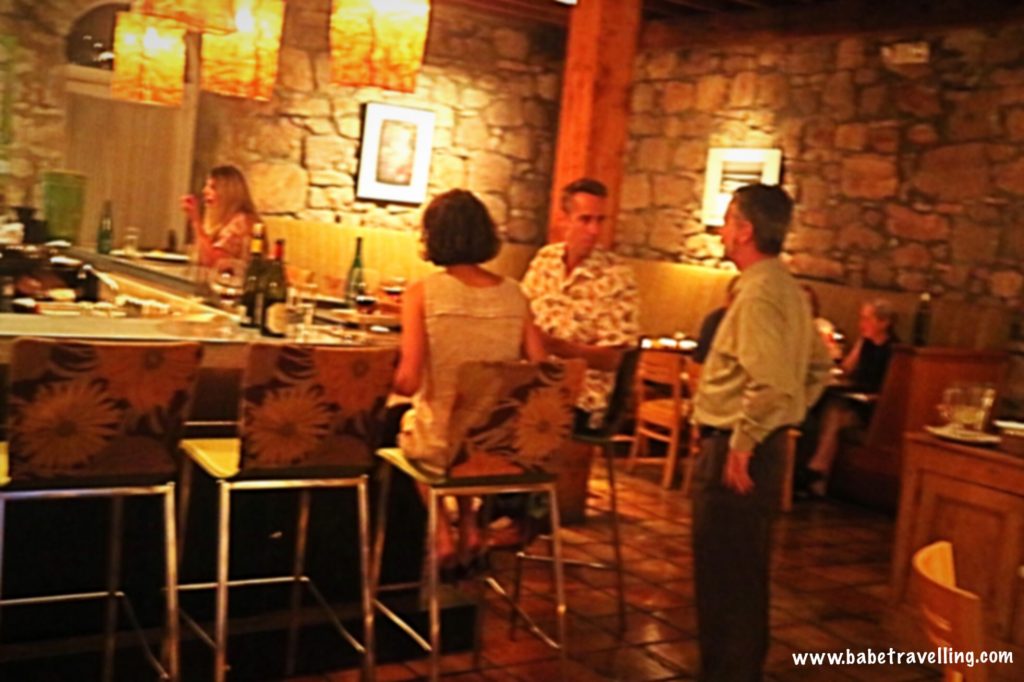 For starters, we were served with homemade sourdough bread. It was crunchy on the outside but very soft towards the center. It was served with butter that is locally produced.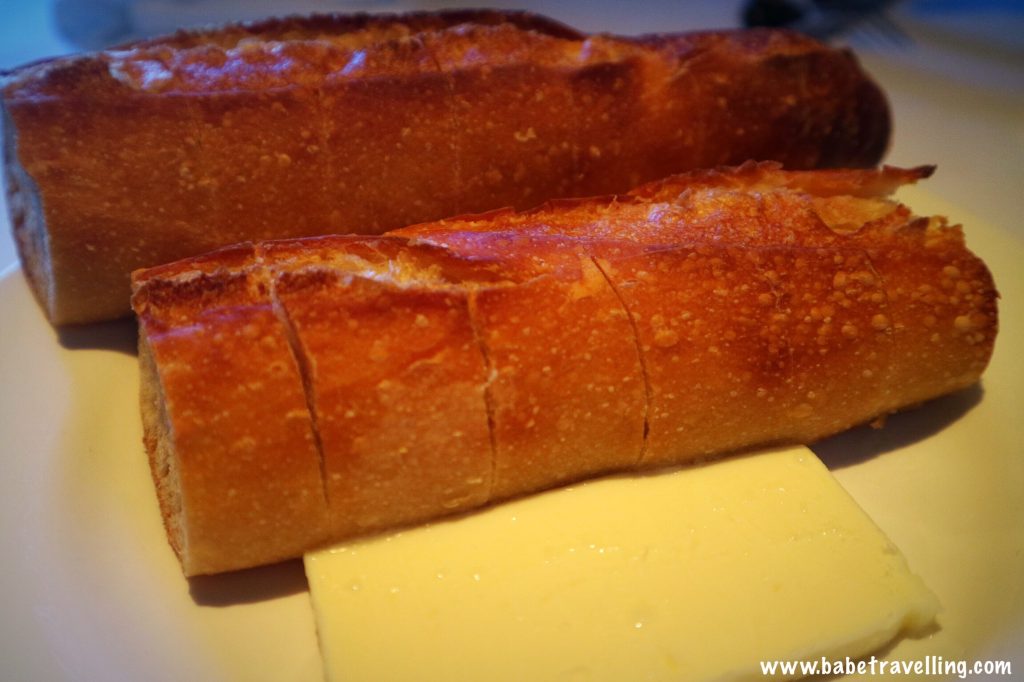 For our complimentary h'oeuvres d'oeuvres from the chef, we were served with these 3 delicious looking spoons. It was truly appetising and we got very excited for the next dishes. I'm thinking hours of labor for these 3 spoons and we ate it within seconds. A spoon is composed of sunchoke puree using Jerusalem artichoke with beet and bacon.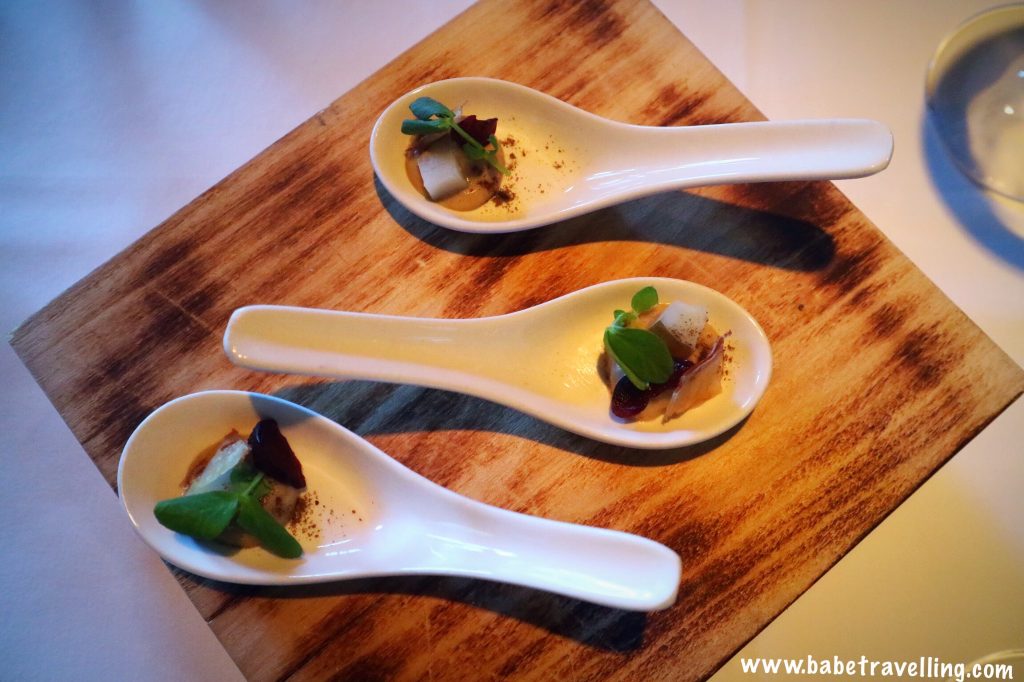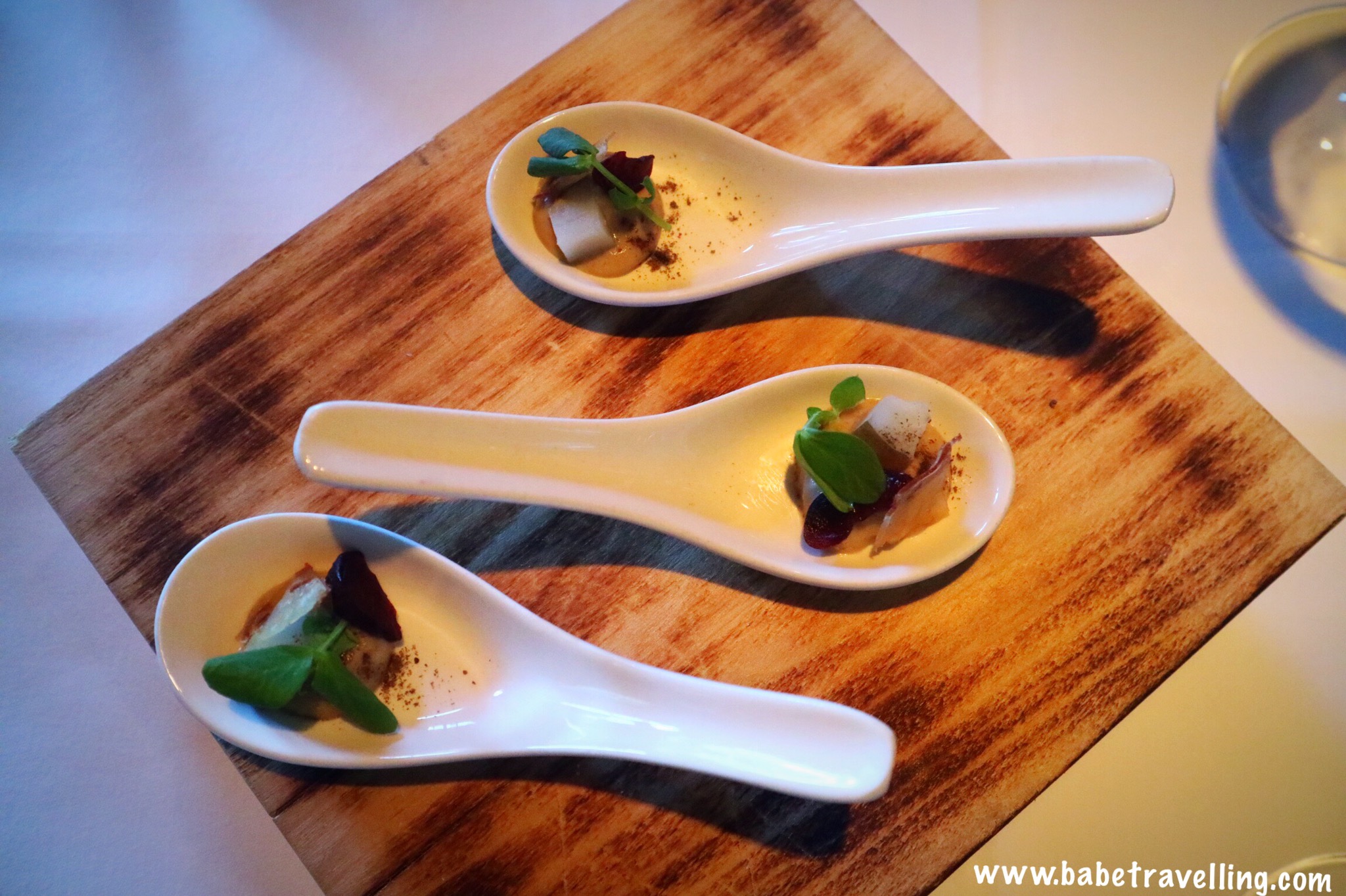 For our wine, Alvin chose Lipstick on a Pig because of it's funny name.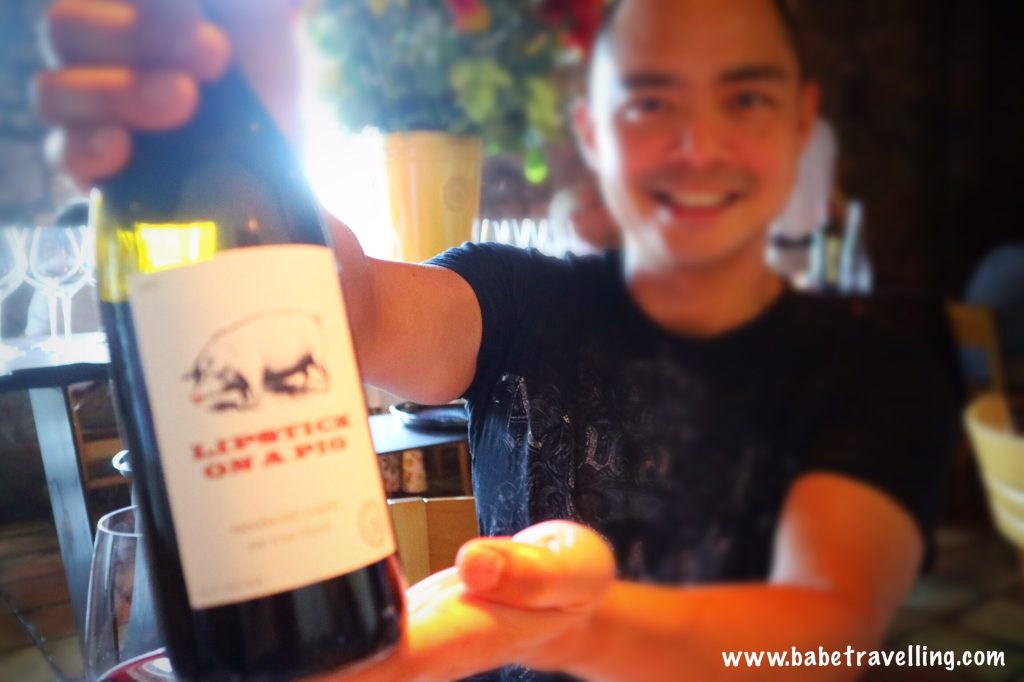 I ordered Chawanmushi, a Japanase Savory Custard. It has lobster, mushroom, scallop dipped inside this beancurd made taho.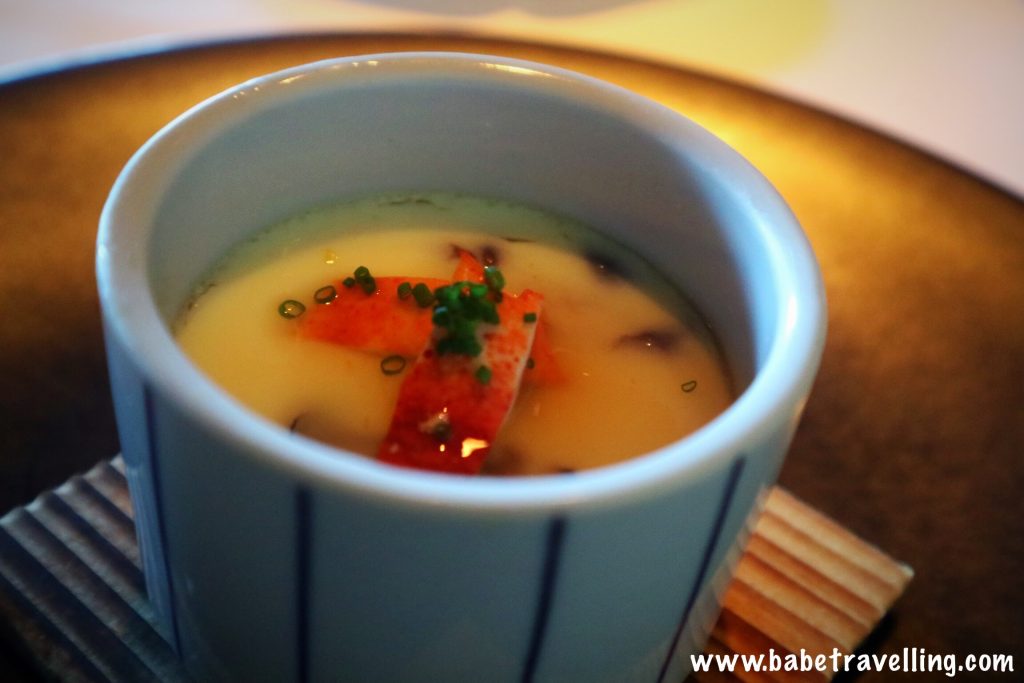 Alvin ordered this Capellini with American caviar and lemon caper Vinaigrette. This is an excellent starter. The mix of caviar, cold capellini with the right amount of dressing is just very appetising.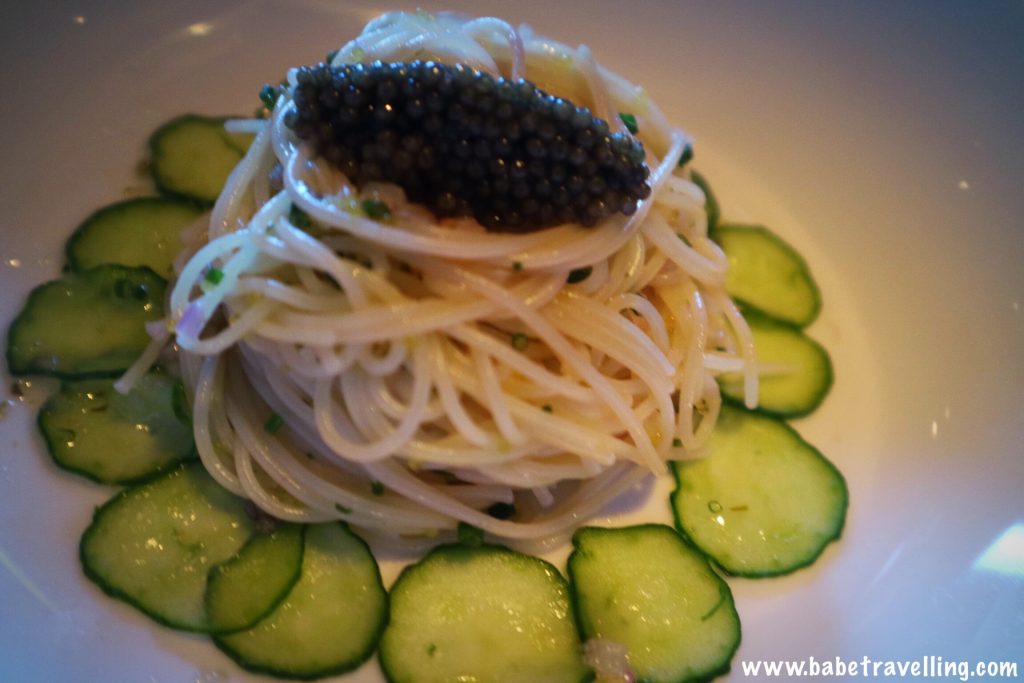 Joann ordered this carnaroli risotto, with stinging nettles, onsen tamago and burnt yuzu miso. It might be a bit heavy but you will not go wrong with this risotto. It's very delicious.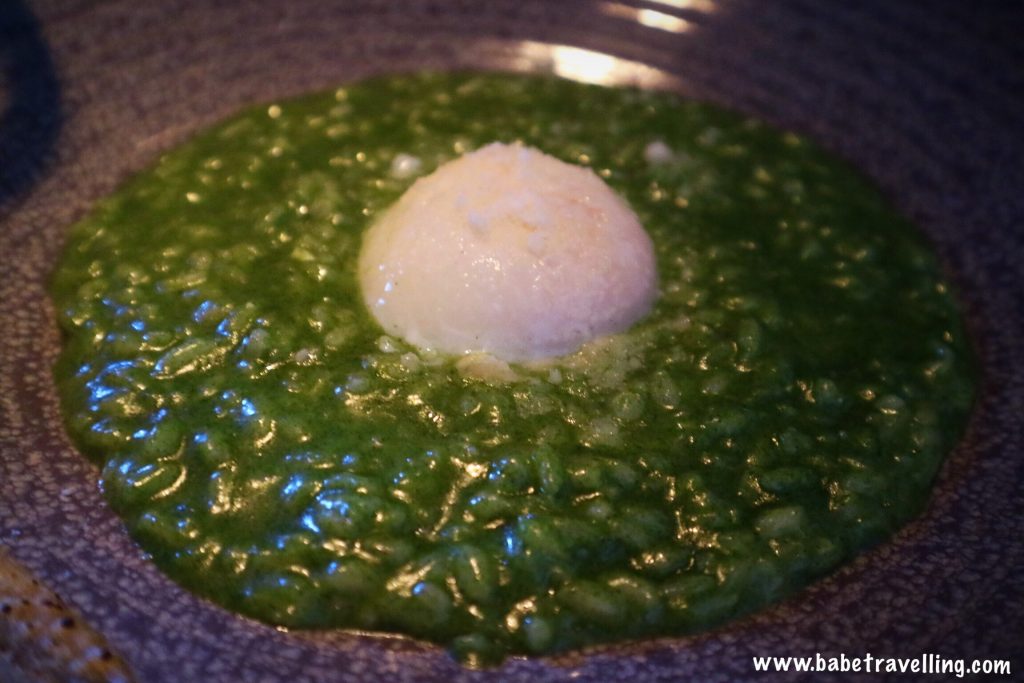 I ordered the "tonight's crudo" or their today's special seafood served raw with light seasoning. This is probably my favourite dish in their menu. It is a half cooked salmon with fish roe, tomatoe, cucumber, red onion and buttermilk cream. This is very fresh on the palate.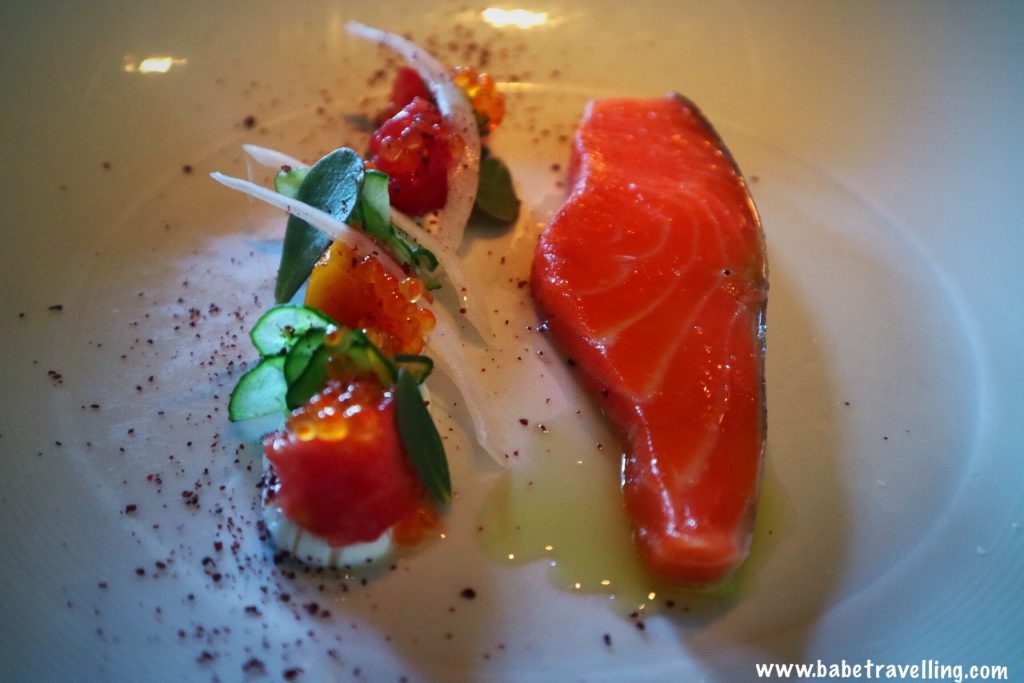 Joann ordered their grilled Hokkaido Scallop with ezo Abalone, escargot butter and king trumpets. Who wouldn't order this mix of seafood flavors?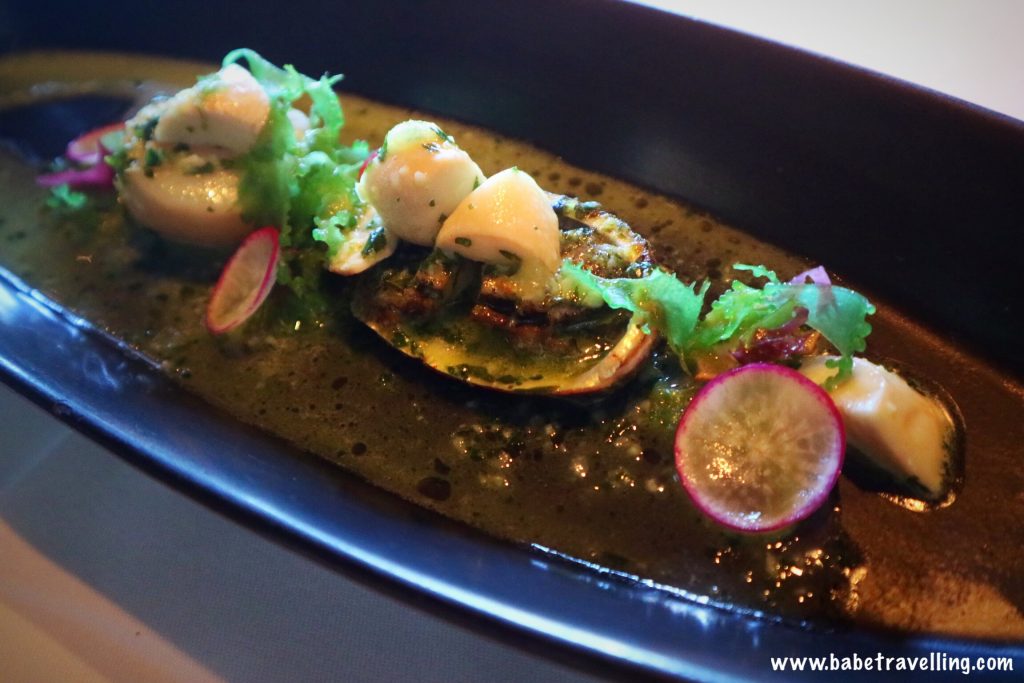 Alvin needs his meat so he had grilled Brandt Family Strip Steak, Chimichurri, Fingerling Potatoes, Leek Ash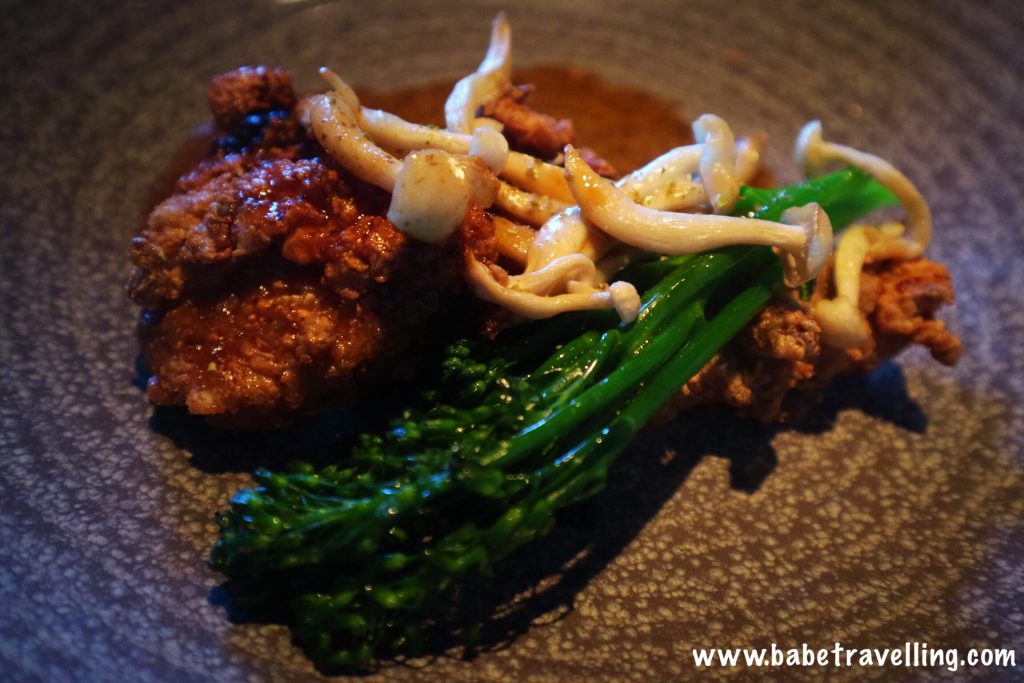 Joann is feeling adventurous so he had this grilled breast of Liberty Farm duck, foie gras game sauce with stone fruit and rucola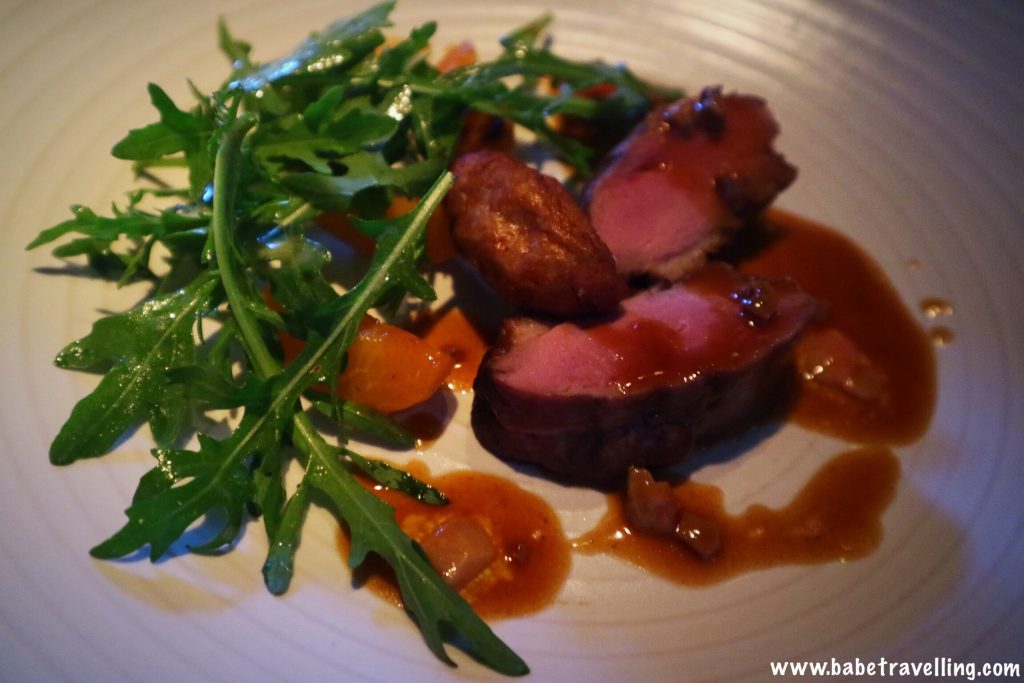 Lastly, for the savory dishes, I ordered this sake marinated black cod with shrimp dumpling on shiso broth. Heaven!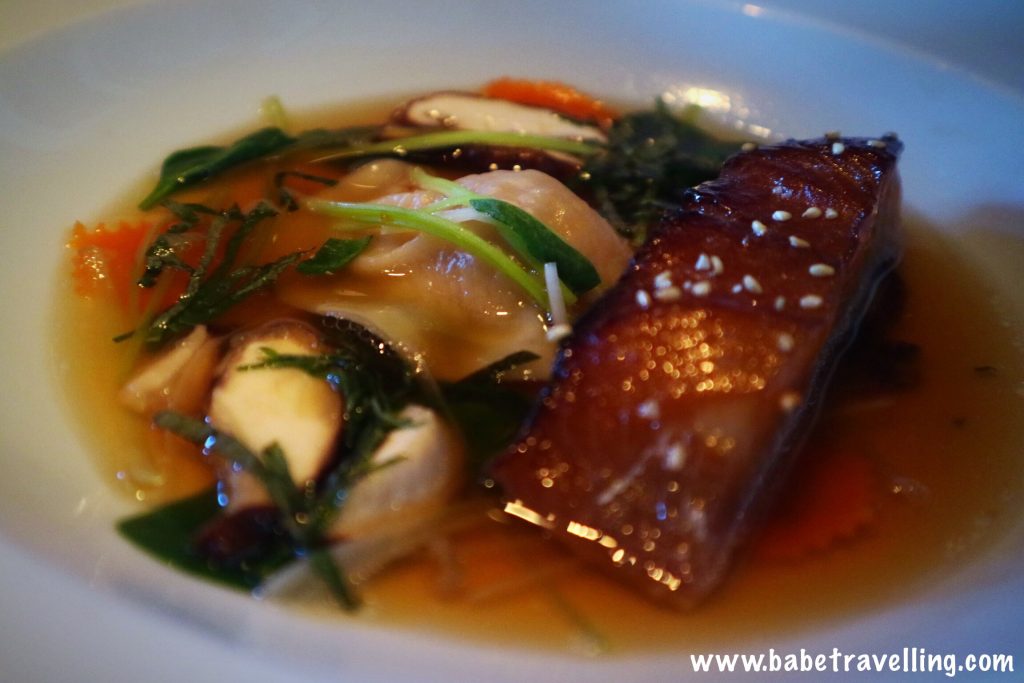 To end our meal, we had an assortment of farm cheese, fruit compote and croutons.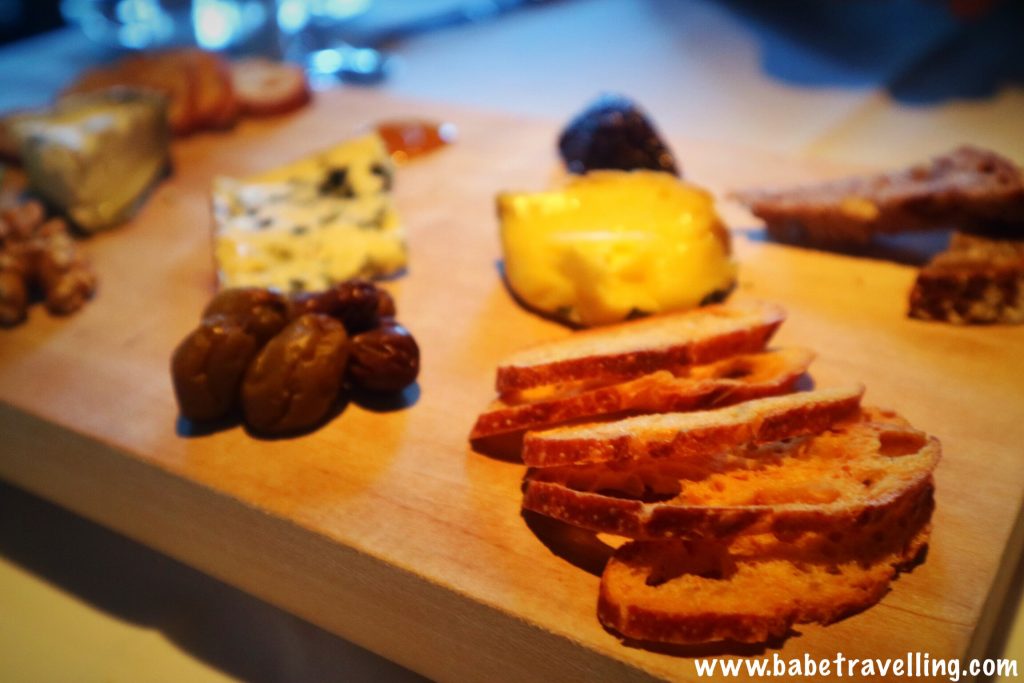 Overall, I think we did great teamwork on ordering Terra's savory dishes. We shared each dish like family style and we commented on our favourites and how each dish is like for our personal taste buds.




Personally, I would highly recommend this restaurant in Napa Valley. It has become a personal favourite. Intimate, great for bonding with excellent tastings, good value for money, cozy ambience and outstanding service. Let's just cheers on this one!