Sometimes things just get too busy and you think to yourself, "I need a vacation."  Then again, you realise, you are too busy to get out of town or catch a flight.  so you think how you can enjoy your time.  The next best thing to do is to stay in your city and book a hotel.  For me, I chose Hotel Jen in Manila.  You can book here for discounts.
Here are the 5 ways I enjoyed my staycation:
1. Room Service.
Yes, order in.  I can't be bothered showing up fancy sometimes and it is best to dine in bathrobes.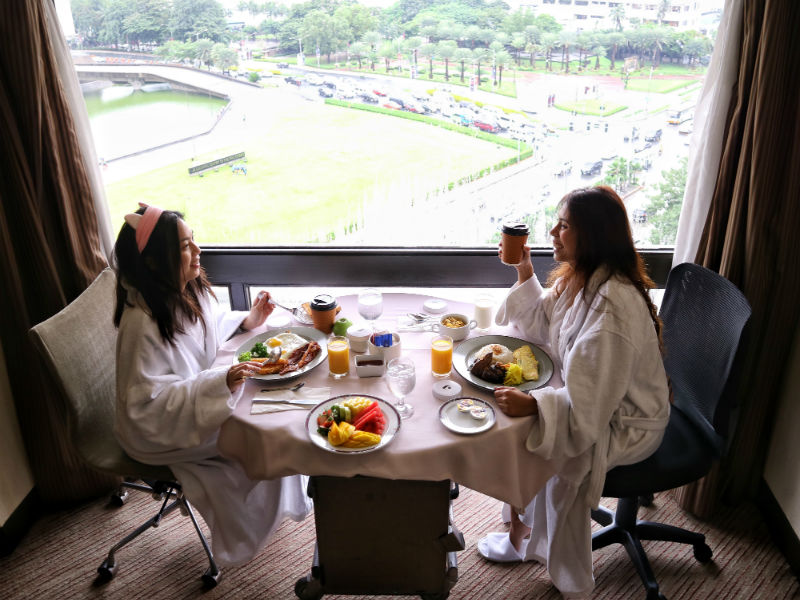 As a travel blogger, there is not much down time for me.  My laptop is my best friend.  This work desk is actually perfect for my food and my gadgets.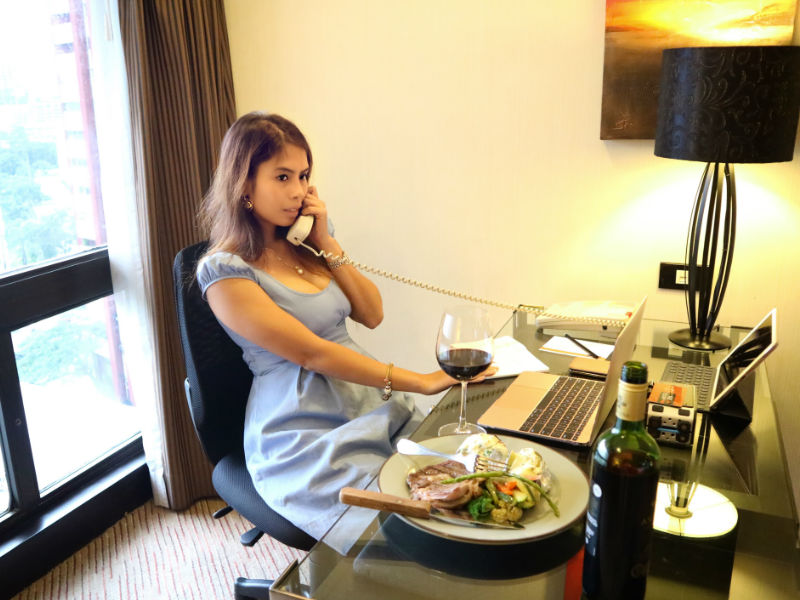 The best aprt is you don't have to set up and clean up.  It's all handled by the crew of the hotel.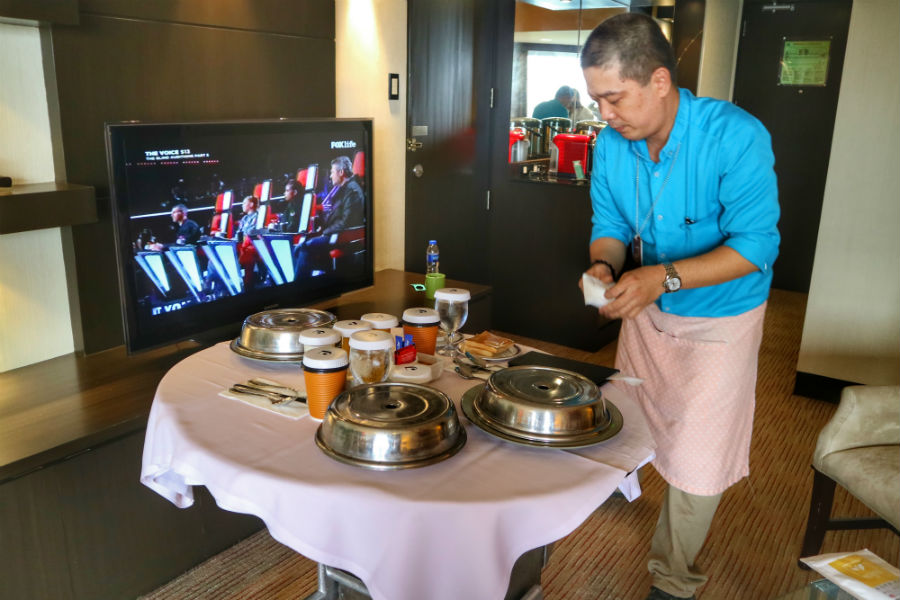 If you get sick of your work desk, there is also a couch for a more comfortable seat or should I say a "back to back" meeting.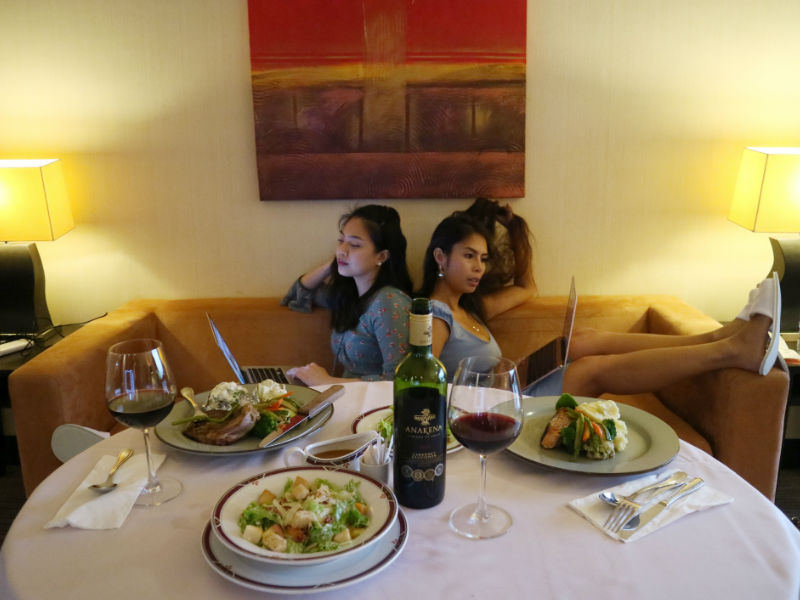 2.  Buffet.
I also enjoy buffets in hotel.  Hotel Jen has this buffet area called Latitude for guests who enjoys more diversified dishes.  The winner of mains is this lechon station.  I like the crunchy taste of the outside and the soft and juicy meat of the inside.  This is one of the guilty dishes I am not ashamed to have.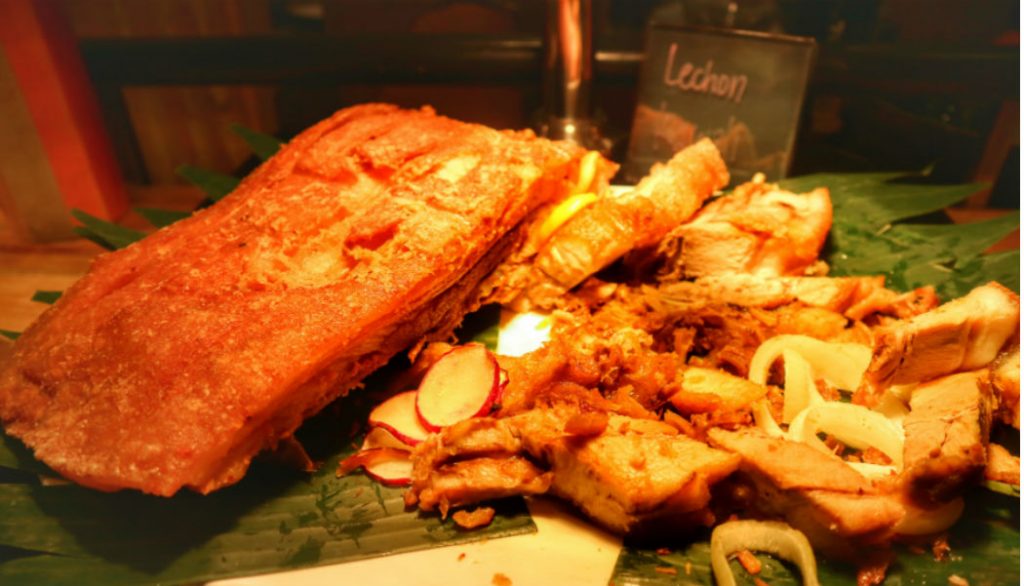 I also like how hotels decorate their buffet table to make it more enticing for the guests.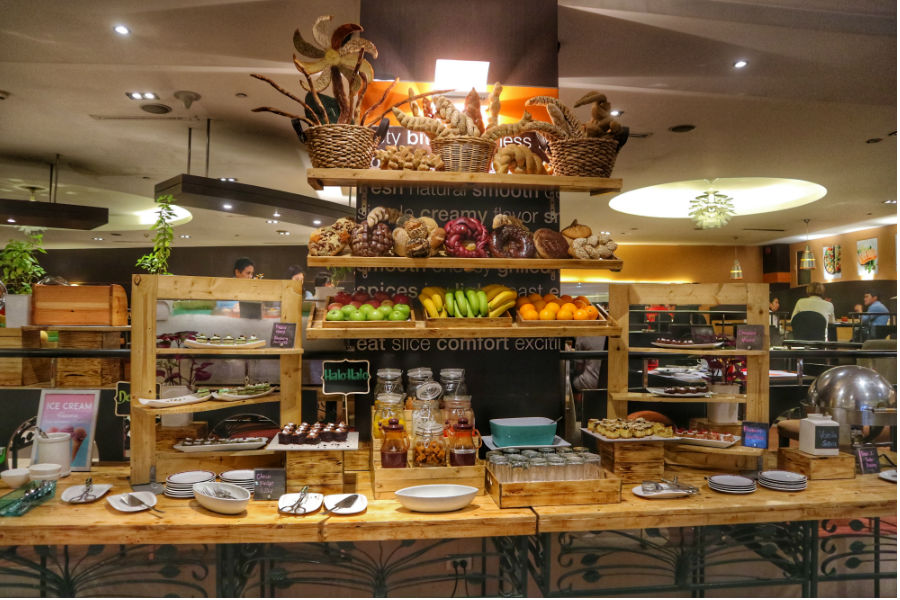 3.  Try their authentic restaurant.
Each hotel have their own unique restaurant.  In Hotel Jen Manila, they have Kitsho.  Kitsho means happiness and this is truly what you will feel when you dine in here.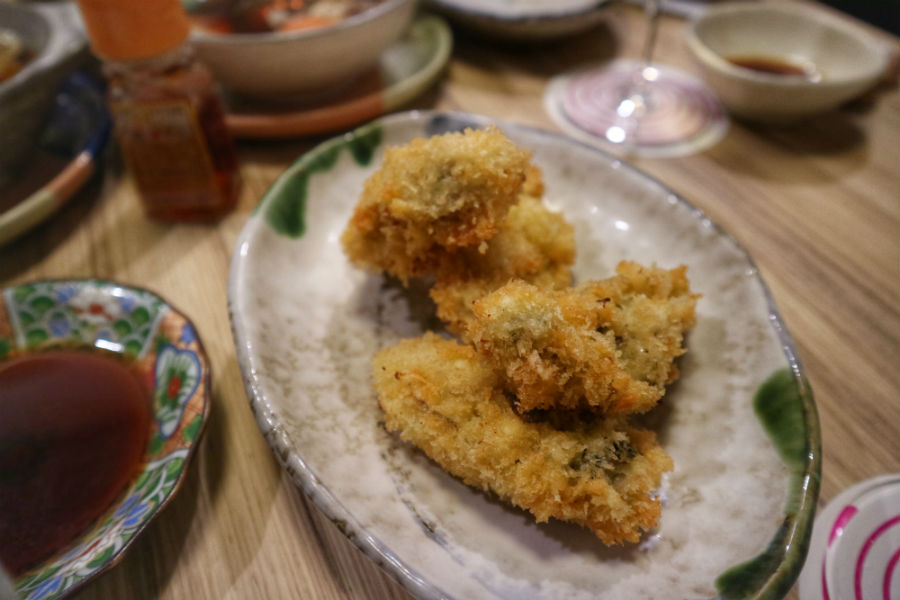 On weekends, they serve buffet.  In their buffet, you can have assorted sushi, maki and sashimi.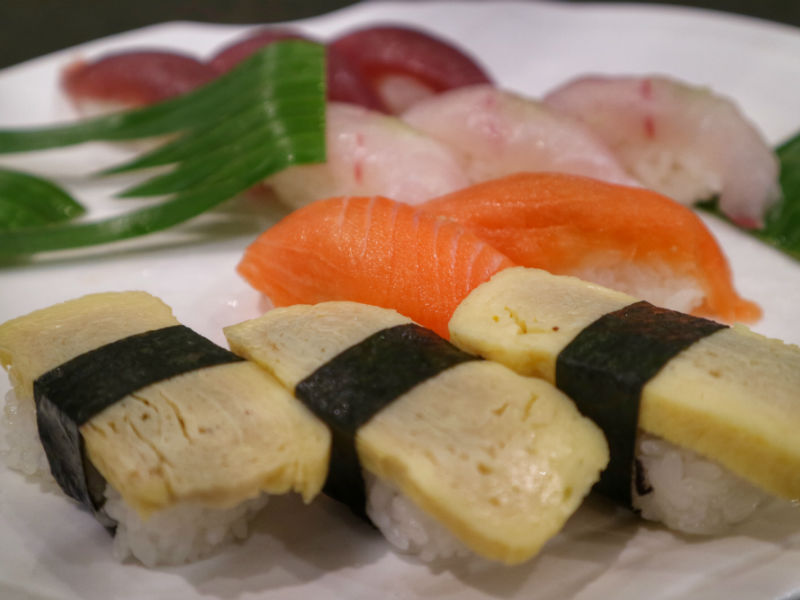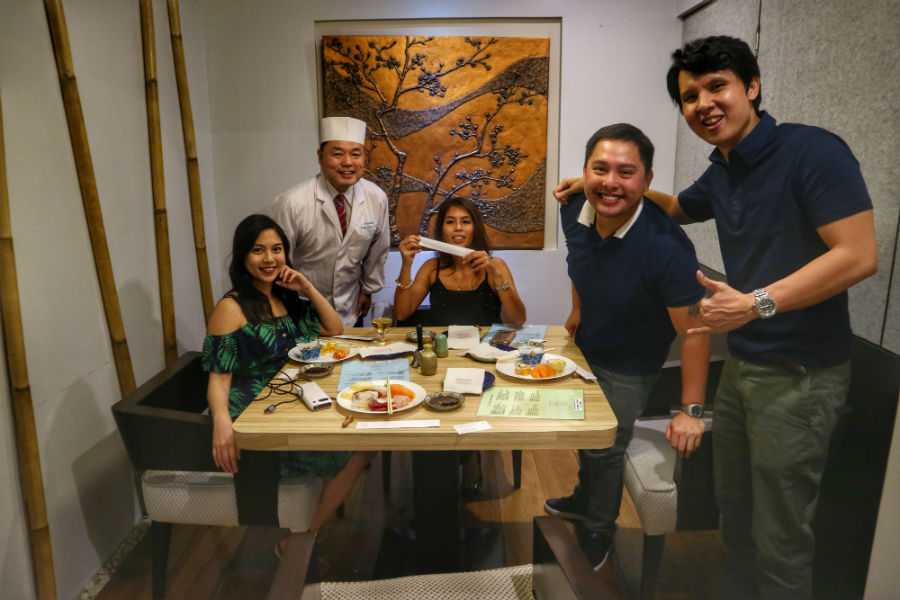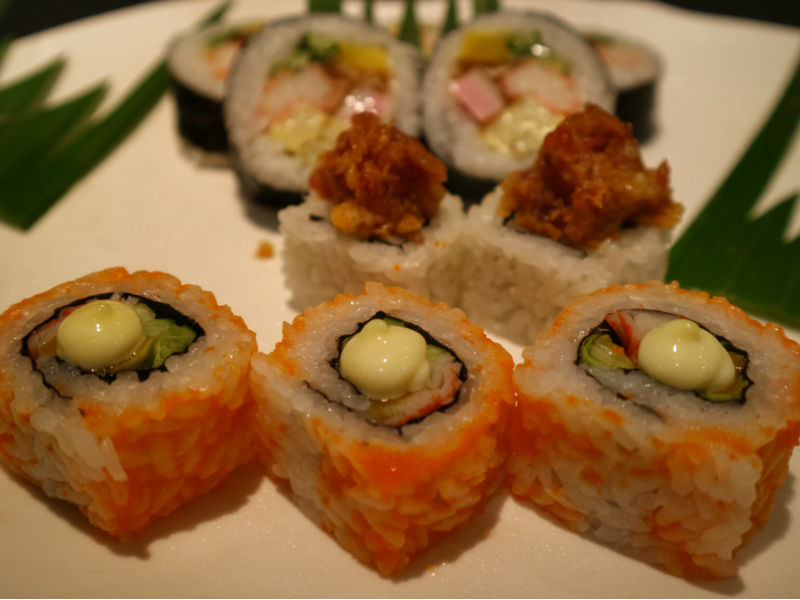 One should also view their ala carte menu.  They have Japanese dumplings and my favourite which is the hamachi.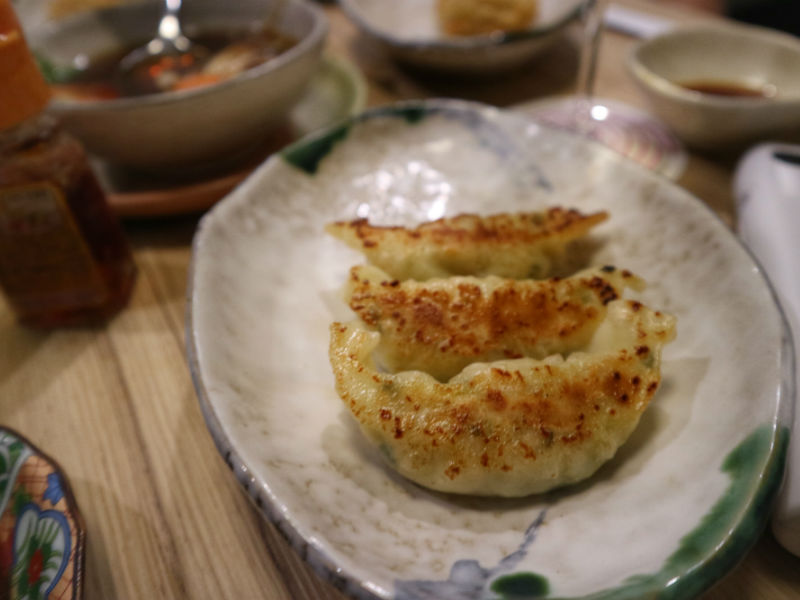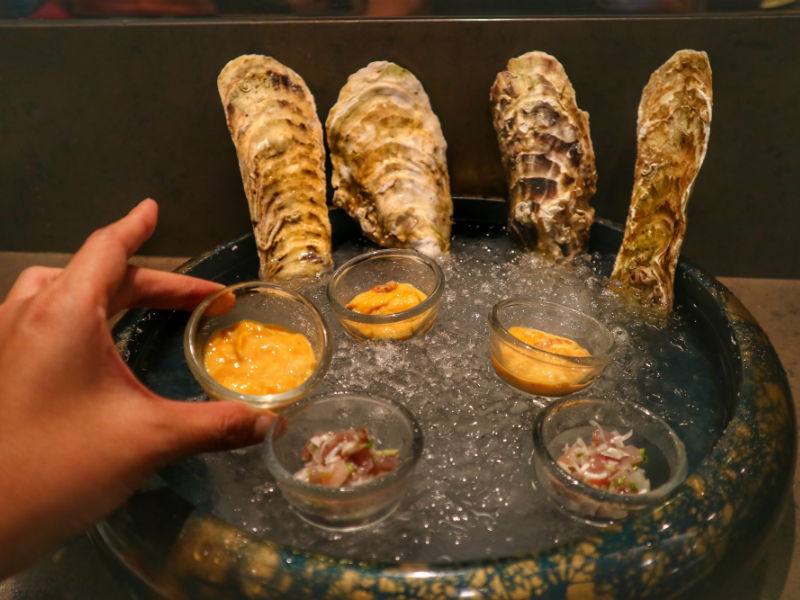 4.   Night cap at the Bar.
Last but not the least, is to enjoy the bar in the hotel for a night cap.  In Hotel Jen, they have this amazing view of the city which is just so relaxing.  Here, you can enjoy some drinks and order some finger food.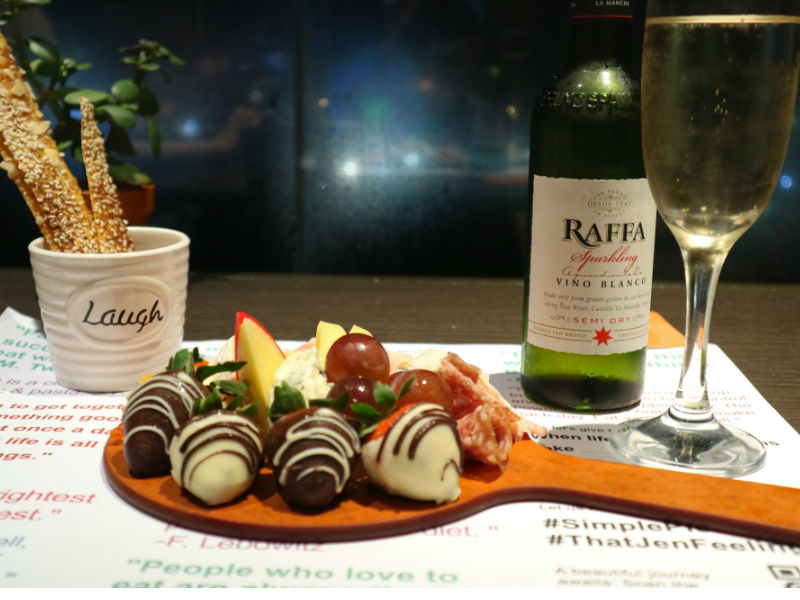 5.   Stay by the pool.
Not all hotels have pools and I'm so glad Hotel Jen has one.  Chill and just play for a time during your staycation.