This hidden gem found in Makati is definitely a hole in the wall.  I would suggest dressing casually and just enjoy this space.  It's an easy Japanese meal with their own take.   You will find a bunch of Filipino fusion here that you might enjoy.  I am especially a fan of some of their dishes.  Their price too is quite astonishing for their gourmet like dishes.  Plating is a prerequisite to each dish.  It is definitely affordable here.   You wouldn't have to think twice in ordering.
Why 10 Ronin?  This restaurant is built by 10 partners from different kinds of field.  These partners are like samurais without a master (the real meaning of Ronin).  See below how they built their dishes. Certainly, no rules on it.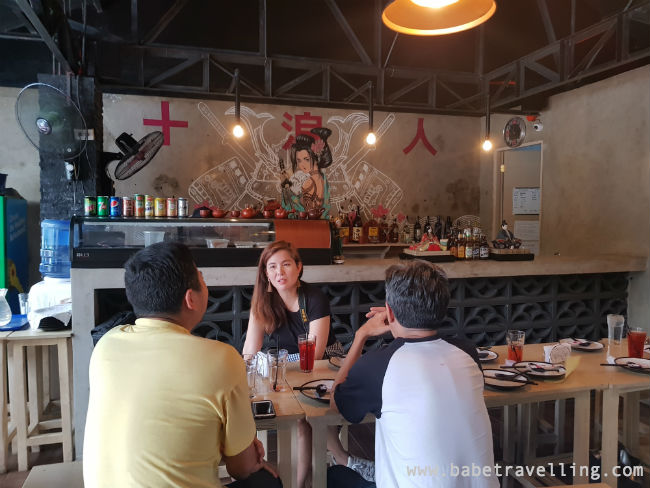 Yakitori platter (295) is an assortment of Filipino style street BBQ in Yakitori sauce.  I have to warn you, there is pork blood and pork skin in here.  If you are brave soul, go ahead and enjoy.  I especially like their yakitori sauce.   It is the right hint of sweet and salty.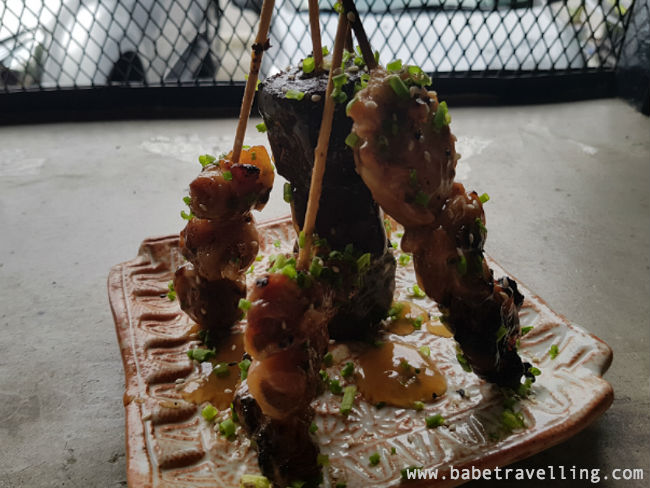 Spicy tuna with tempura batter flakes (P175) is one of my favourite dishes here in terms of simplicity.  I especially like the tempura flakes on top.  The crunch is an excellent addition to it.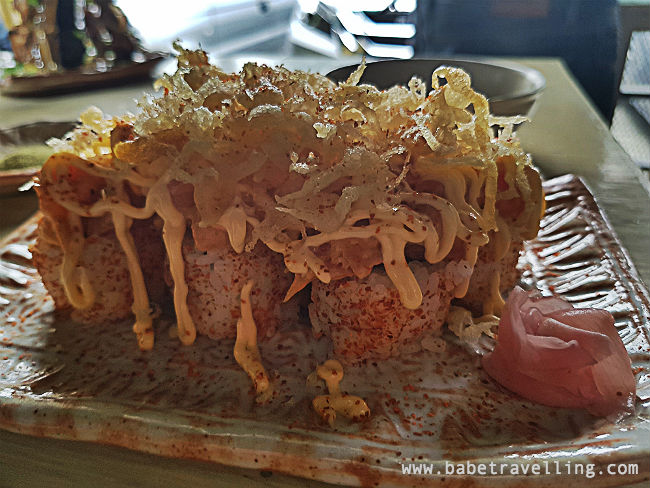 This Spicy miso tinola (P155) is my favourite ramen in their ramen series.  It hits my comfort food level and it's just makes me crave for more.   The burnt taste of chicken is a great take on this.  I really hope they did this on purpose though.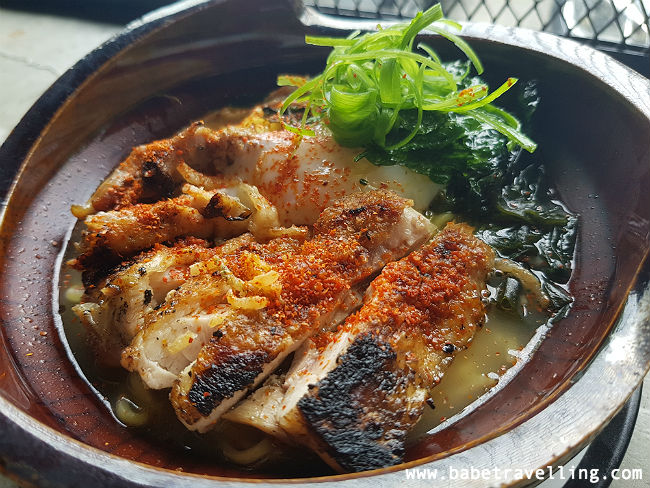 They also have spicy kimchi sinigang ramen (P240).  At first, I found the taste pretty weird.   Then I tried more of its broth and I could see why it is a favourite of most.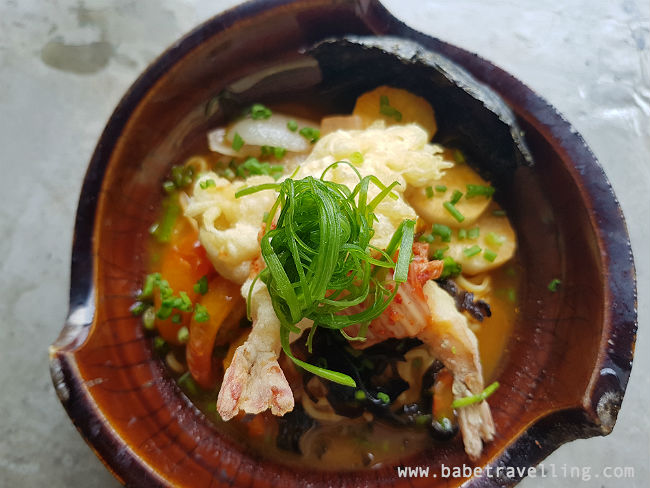 This corned crispy pata (P450) is a great order for the group.  Expect the crunchiest crispy pata in town.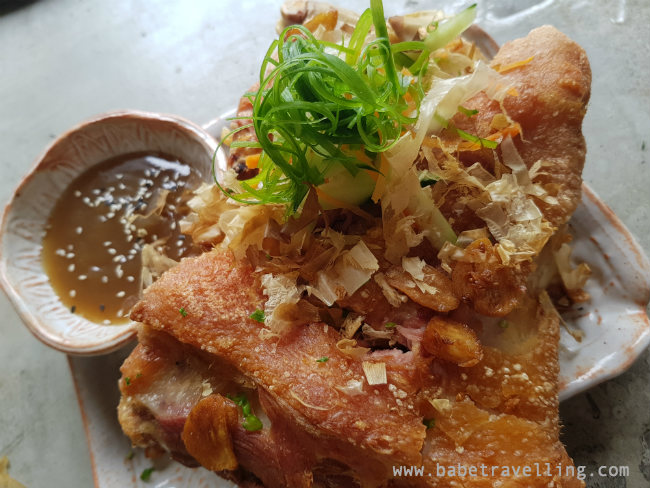 Lastly, this azuki matcha cake (P150) can fill up our tummy.  I like that it is not too sweet.  It's just a perfect ending to a great meal.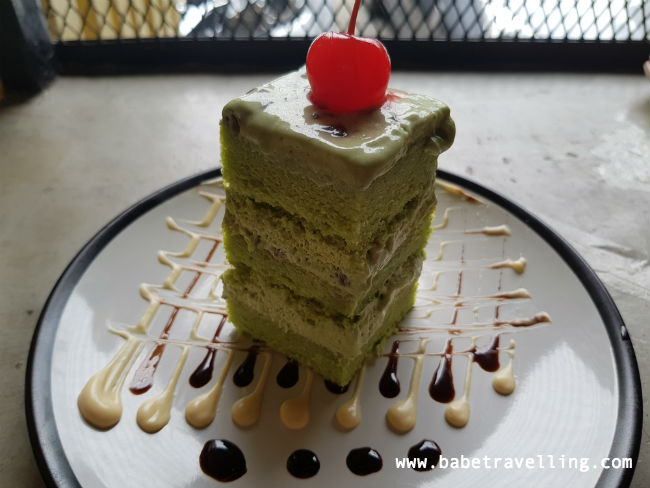 I, definitely, enjoyed my food trip here.  Now I know where to go for affordable Japanese food whenever I am on this side of town.