Hungry for good food and you happen to be in High Street?
Stella by the Rain tree group (Chelsea, Momo Cafe..) is a no fail gastronomic restaurant that serves International cuisine. Their menu runs from European to American dishes.   Stella got it's name from Chelsea as it is it's sister restaurant.  Mainly, the food is cooked by wood fire. Expect the food to taste great.
Crispy Pork Belly Chips (P250) is Stella's one of the best seller's dish.  This dish is marinated for 24 hours and broiled for an hour until made into a crisp to serve it to you.  It is served with Himalayan Sea Salt and spicy pinakurat vinegar.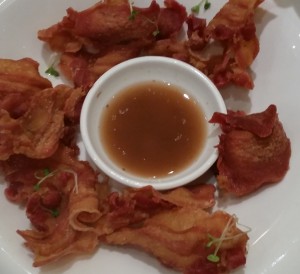 Wood Fired "Callos a la Stela" (P495) is made with Spanish chorizo, double smoked bacon, beef tripe, garbanzos, roasted bell peppers and roasted tomato.  It is a very good Spanish dish for the hungry.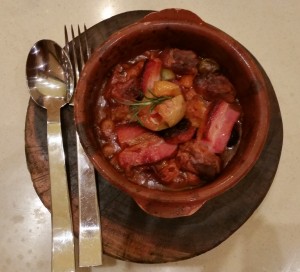 Stella's Porchetta (P395)  is another favorite.  It is a pork belly roll stuffed with double smoked bacon, fennel, hers and served with rosemary sultana sauce.  Pair it with their side dishes of wood fire broccoli and cauliflower to turn it into a complete meal.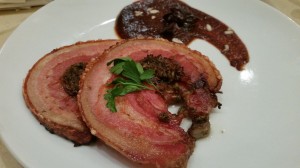 Slow Roasted Truffled Beef Belly (P595) has truffled cabernet gravy, roasted mushroom, garlic confit topped with jamon serrano crisp.  You will never go wrong with this dish.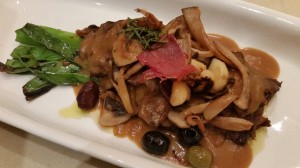 Salt Baked Gindara Fillet (400gG) (P450) is cooked with light dill-citrus cream and citrus bits.  It is served in a sea salt crust.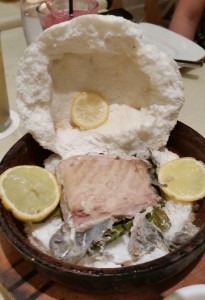 Spanish Chorizo Stuffed Prawns (6pcs) at P575 with herb and Pemod butter breadcrumbs and fresh lemon will satisfy your prawn cravings.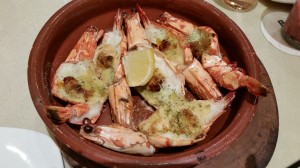 Fire Roasted Truffled Mushroom Pizza (P395) with Porcini 'dust', fresh herbs, malagos ricotta is truly delectable.  Truffle mushroom is just the greatest.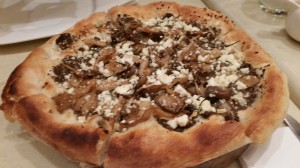 Pesto Seafood & Vegetables Pizza (P420) is served with salmon, crab meat and prawns.  It is topped with broccoli & cauliflower, lemon cream, garlic confit, fresh dill & lemon.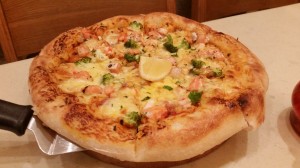 Best dessert is this chocolate chip in a pan topped with Vanilla Ice Cream.  Warm meets cold in your mouth and gives a splendid taste.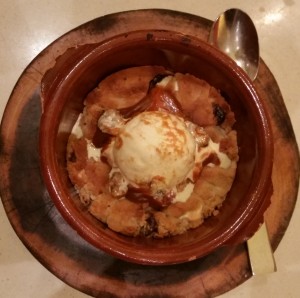 New tapas include:
Spicy Calamari is served with squid ink.
Chile Lime Chicken is glorious as a tiny bite.
Chorizo Nachos is hefty and great with drinks.
Cheers and happy eating!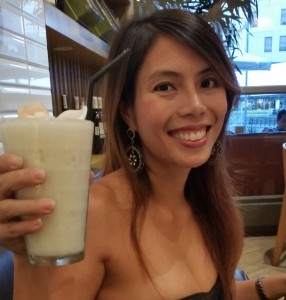 Stella and Rocket Room are in BGC High Street in Taguig City.  They are open for lunch, happy hours, dinner and some wee hours.