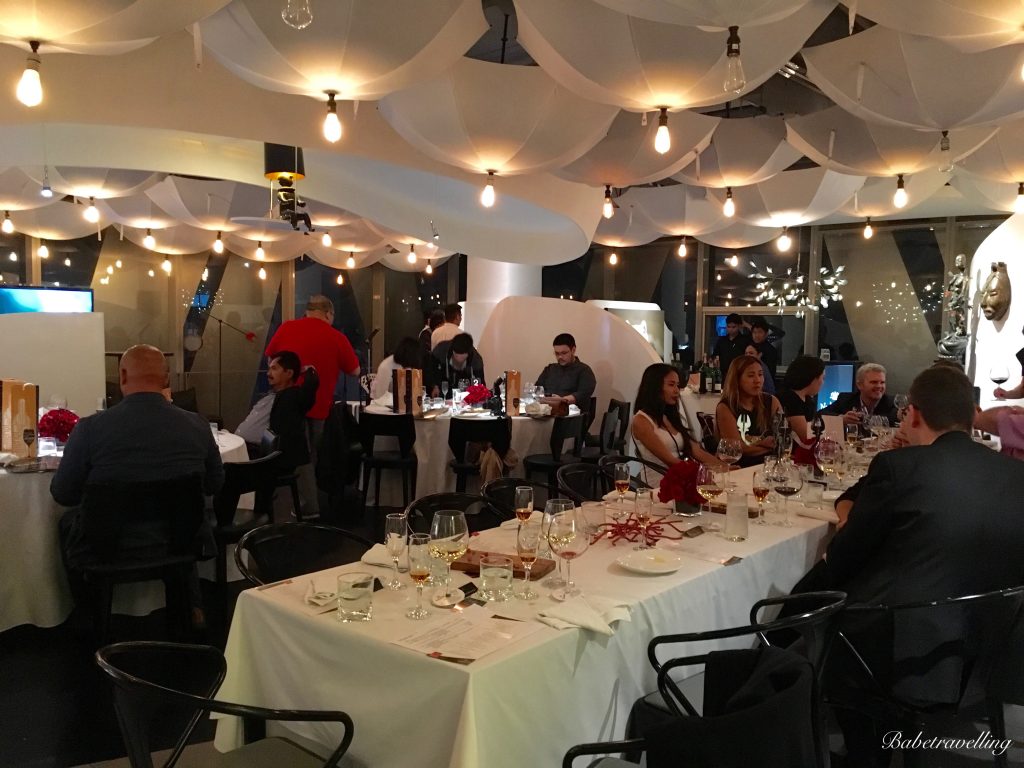 To wine and dine is an excellent way to enjoy life's finest things, food and drinks. From history, wining and dining someone means having an ulterior motive to the guest of honor. Nowadays, the concept may have not changed but a lot of people wine and dine to celebrate different occasions than just being romantic. There are many ways to wine and dine but I would like to share to you my wine and dine experience hosted by Nederburg in Vask Modern Tapas & Gastronomic cuisine.
Before anything else here are some basic wine tasting etiquettes, dos and donts.
We were greeted to a table arranged elegantly with red roses in the middle. I knew from this, that the night will be lovely.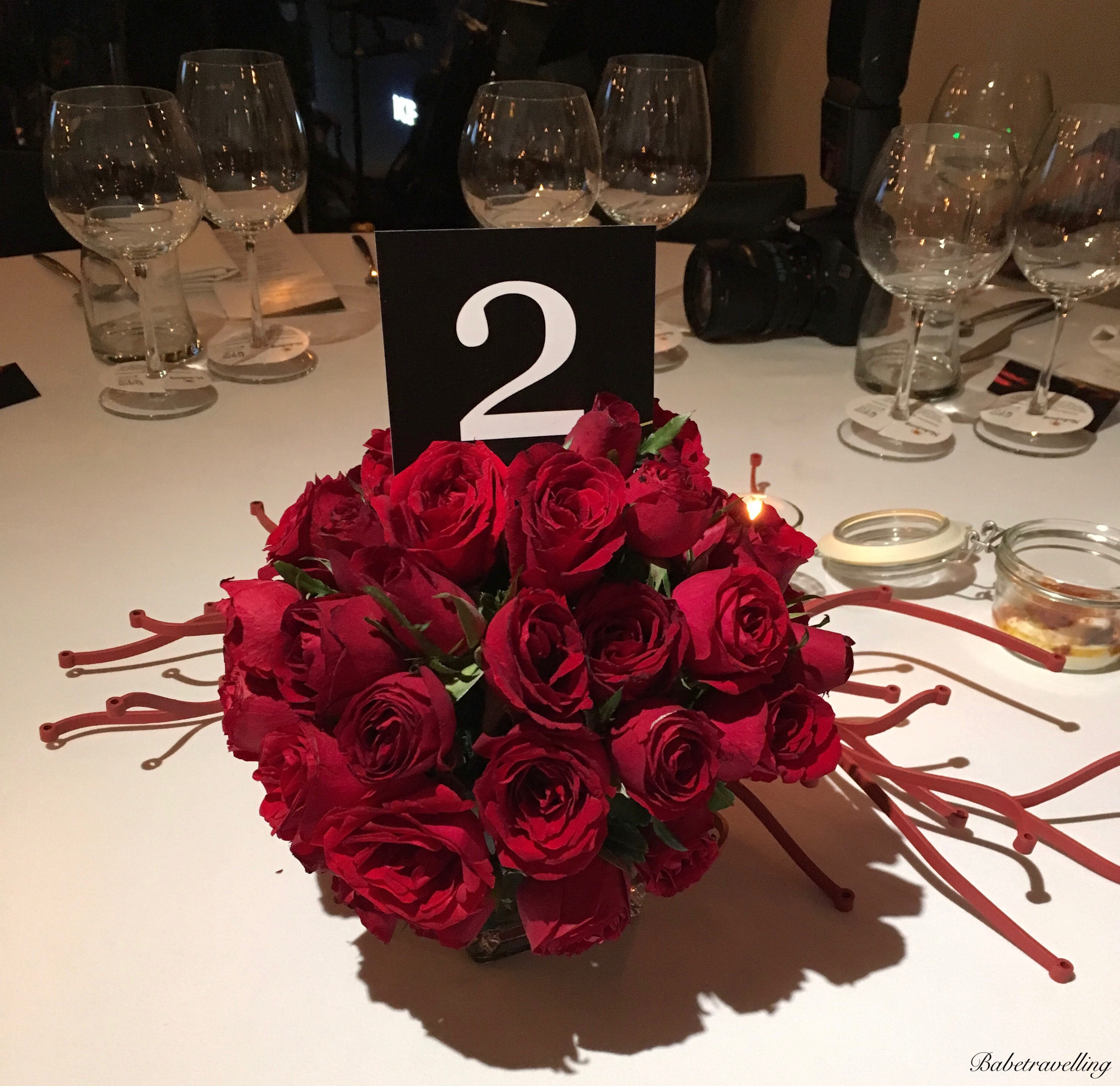 With lovely music in strings, the party attended by chosen guests is picking up. We were served with Nederburg winemaster Sauvignon blanc 2015. This white wine is perfect to welcome guests. It is light and magical. This segment is called the pass around cocktails Together we were served with a delicate tuna burger and Pulpo a la Gallega. It was made with truffle mayonnaise and Cajun chips and the latter was made with octopus potato, olive oil and paprika.
After which, we were asked to sit down in our official seats and join our table mates. Nederburg, a wine making company, started in 1791 from the vineyard of South Africa. Tonight, they share with us their love of wine making.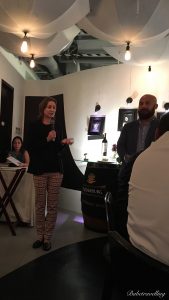 As we sat in our tables, we were served with Nederburg winemaster Chardonnay 2015. This was an excellent pairing to our appetizer. We were served with Albondigas de Pescado which is fish ball with fisherman sauce, vegetables and spices. In the same plate comes crispy oysters with spicy paprika mayonnaise and cilantro. Lastly and my favorite is the foie gras on mango toast. With the help of our connoisseur, we were asked to eat each piece and sip with the Nederburg Chardonnay. Mind blowing!






A cold stone plate arrived containing Wagyu Beef Carpaccio. The beef is served is an Australian Mayura Wagyu. On the side of it is Parmesan Ice cream with scattered pine nuts.
Together in this course, we were served with a 62 degree eggs and foie gras. This came with porcini and mashed potato, some port wine jus and puff pastry crumbs.
This is to pair with the Nederburg Winemasters Pinotage 2014. Enlightened, a Pinotage is a hybrid wine. It is a mixed of a Pinot noir and a hermitage. It was a perfect wine in the middle of the dinner.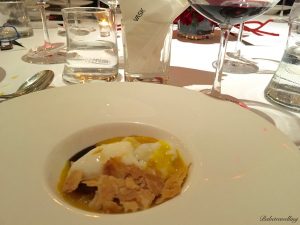 To clean our pallets, we were served with a very delicious mango sherbet.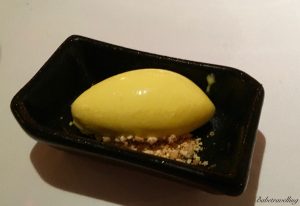 Another dish was brought to our table. The mud crab curry served with fresh curry leaves, coconut milk, turmeric and basmati rice is a satisfying dish. Nederburg Anchorman Chenin Blanc 2015 came to pair with this dish. The mild sweetness of the anchorman and the spice of the curry was a perfect combination.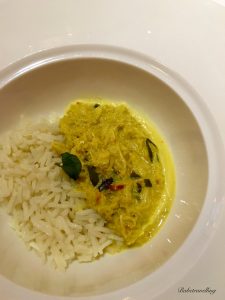 Next was one of my favorite dishes served this night. The tenderloin and roots came with grilled Australian O'Connor Tenderloin, beetroot and ginger confit. It was perfectly grilled, I couldn't help but be amazed. This was paired with a Nederburg Brewmaster's Cabernet Sauvignon. Red for red.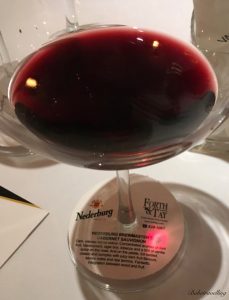 Of course, a wine master's dinner would not be over without the desserts. We were served with deconstructed carrot cake. It is not an ordinary carrot cake as is was compressed with strawberry toffee mousse with goat milk ice cream.The sweet dessert was followed by the cheese platter. Idiazobal, truffle cow and Manchego.

This was paired with a Nederburg Noble Late Harvest 2012. I would say that this is close to a port wine but better. It was not strong tasting and it blended well with the dessert and cheese.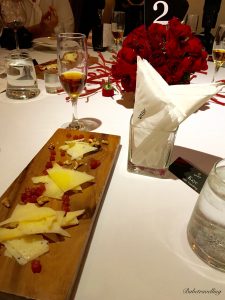 This night blew me away as it was not the usual sit down where you choose your wine from the start and it ends with the same wine. Each course was served with the perfect pairing. This is th real Winemaster dinner.
To share more, my favorite wines of the night are the Nederburg Anchorman and the Nederburg Late Harvest.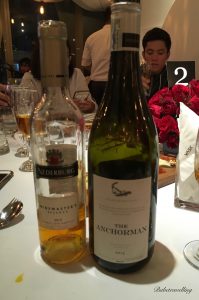 Ladies and gentlemen, once again. Let's all give an applause to the starts of the night, the line of Nederburg finest wines!
Before I end this post, I would also like to commend table #2 who has been a great company for the night. As we part our ways tonight, for sure, we will definitely put this in our books. Cheers!