Craving for spicy Bicol dishes while visiting the wondrous place, Tagaytay?  I have the perfect remedy for your craving.  1st Colonial, a famous restaurant in Bicol has now expanded to Tagaytay.   During our tour with Tag Media, I was able to try their dishes for dinner.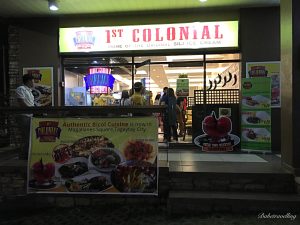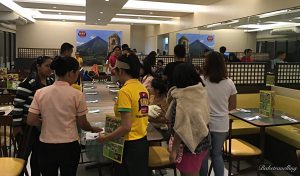 I really don't know where to start because their menu is so extensive.  It caters to family style ala-carte to a single person on a budget.  So let me start with my favourites on the family style menu.
The Bahay kubo is served with this native song itself.  We were told that this dish has all of the vegetables in the Bahay kubo song.   A fun thing to do here is enumerate the vegetables by singing it then point out the vegetables.
Bahay Kubo kahit munti.  ang halaman doon ay sari sari.  Singkamas at talong…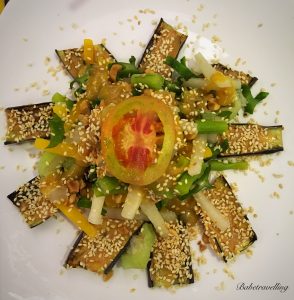 I can help you more with the song with these French kids choir singing it.
I hope you enjoyed that.  Meanwhile, Bicol's favourites are also my favourites.  Presenting Laing and Bicol express that are perfect in combination with rice.
Speaking of rice.  Aside from palin white rice, they also serve Binagoongan rice that comes in a full pan.  You be the judge to how many person can eat this.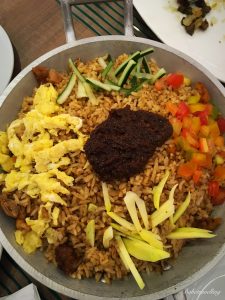 Then comes other family style dishes plated so well, it will be hard to refuse to take a bite.  They serve, vegetables, seafood, chicken, pork and beef dishes.  What are you craving for?
They also have budget meals for individuals that wants to try their restaurant or for regular visitors.  They are called Busog Sulit Meals or BSM. Take your pick!
Last but not the least and always the best courtesy is to try their famous sili ice cream.  depending on your threshold for spicy food.  I get tor try level 3 which is the spiciest of them all.  To have balance,   I had mine with a scoop of pili nut ice cream and toasted rice.  These trio are just perfect!  My dessert did not turn silly after all.