I've heard about the popular night markets in Taipei so it was my first list in my things-to-do in my travel here.  So here are the top night markets that I visited during my stay:
1. Raohe Night Market
One of my favorite quaint night market is the Raohe street night market. This place is 2 km walking distance from the hotel that I'm staying in, Tango, Xinyi district.  You can also take the MRT to get here.  Take Taipei MRT-Bannan Line (brown line) to MRT Houshanpi Station then go to exit 4.  It has assorted food stalls and some stores that sells electronics, clothes and a bunch of random items. I like the this grand entrance and exit from this place. It is the second night market organised here in Taipei.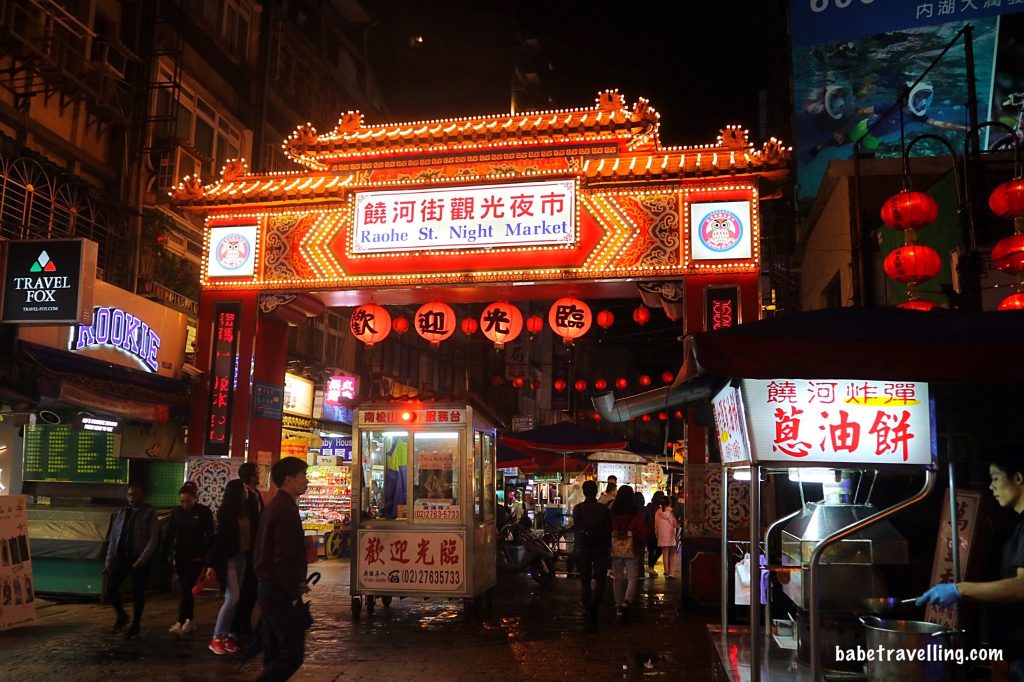 2.  Tonghua Night Market
Tonghua is also close by and can be visited through MRT-Wenhu Line to MRT Liuzhangli Station.    They sell more street food and a bunch of assorted items like clothes and accessories.  It was a weekday, raining and late (11pm) when I got here.  Most shops are closing.  I suggest coming a bit earlier on weekdays.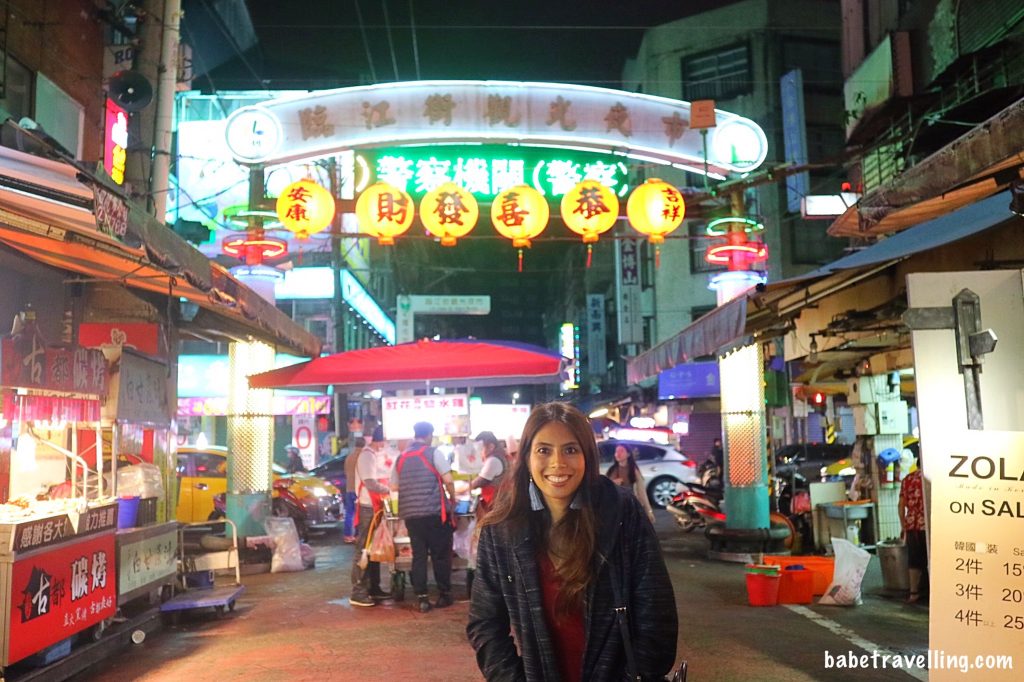 3. Shilin Night Market
Shilin night market is the biggest of them all.  If you are a shopper, give at least 2 hours time for this.   Upon going down the Jiantan Red line MRT station (not shilin station), cross the street to Shilin Public market.   There are sign boards and the place is too big not to notice.  This place is busy even on weekdays especially on rush hours.  Locals and tourists come here for food.  Street food is highly variable.  I, especially, enjoyed the tropical fruits.  It was strawberry season.  The vendor gave me free taste and I could not resist ordering a full bag.




I also bought clothes, bags and some accessories.  It was to give me a little girlie fun.  I'm trying to be a minimalist but it was too fun not to buy just a little bit.  Besides,  I only have one tiny suitcase and swore I will be back with the same case.  I was not successful with this mission.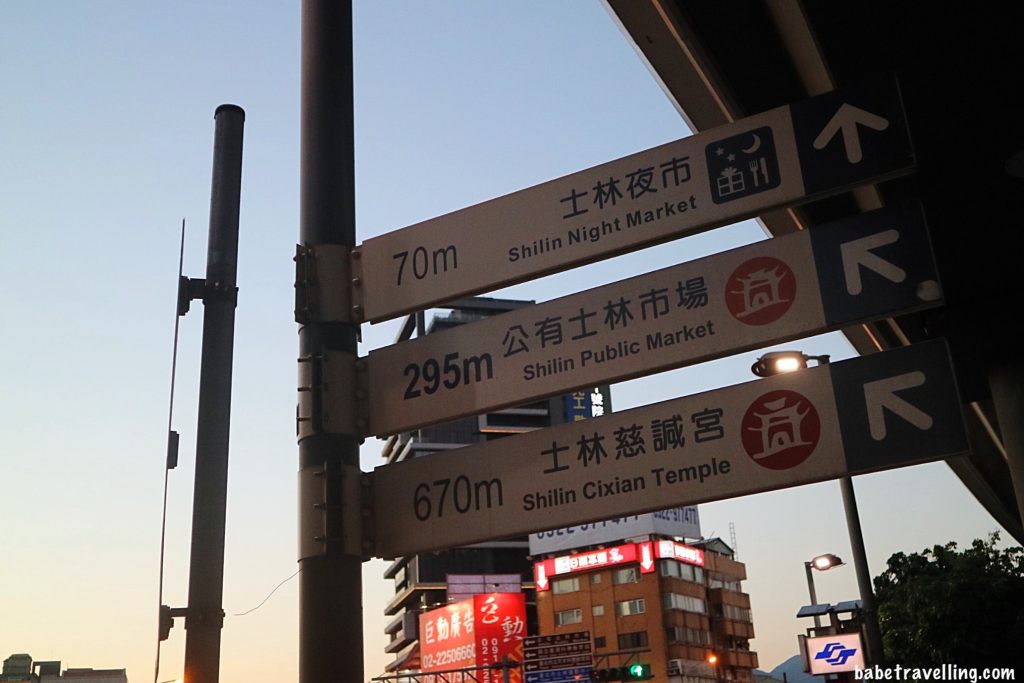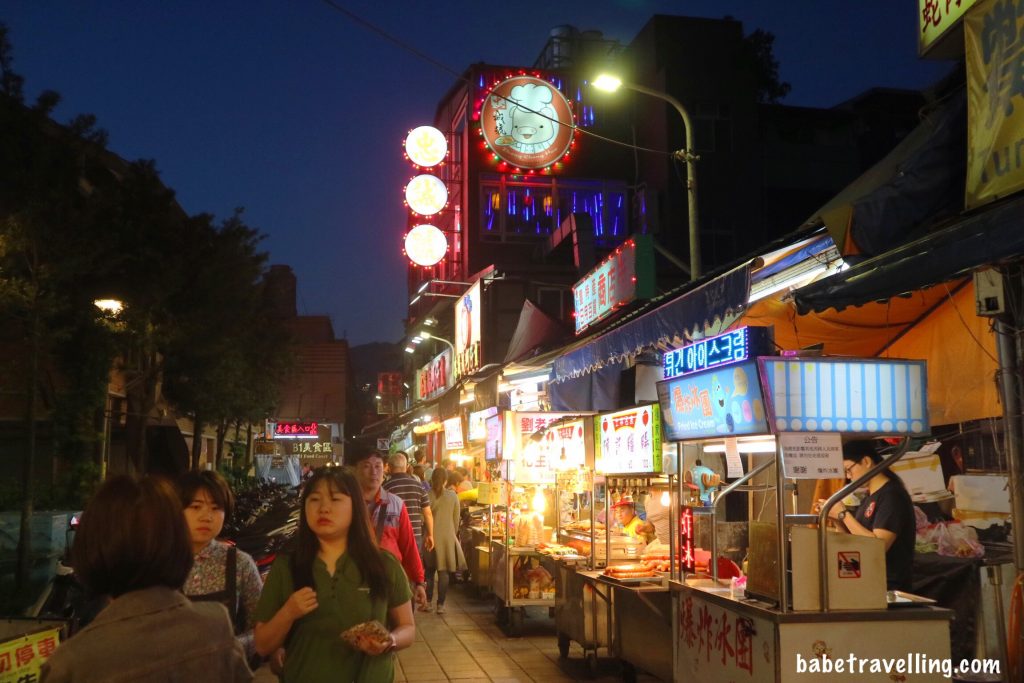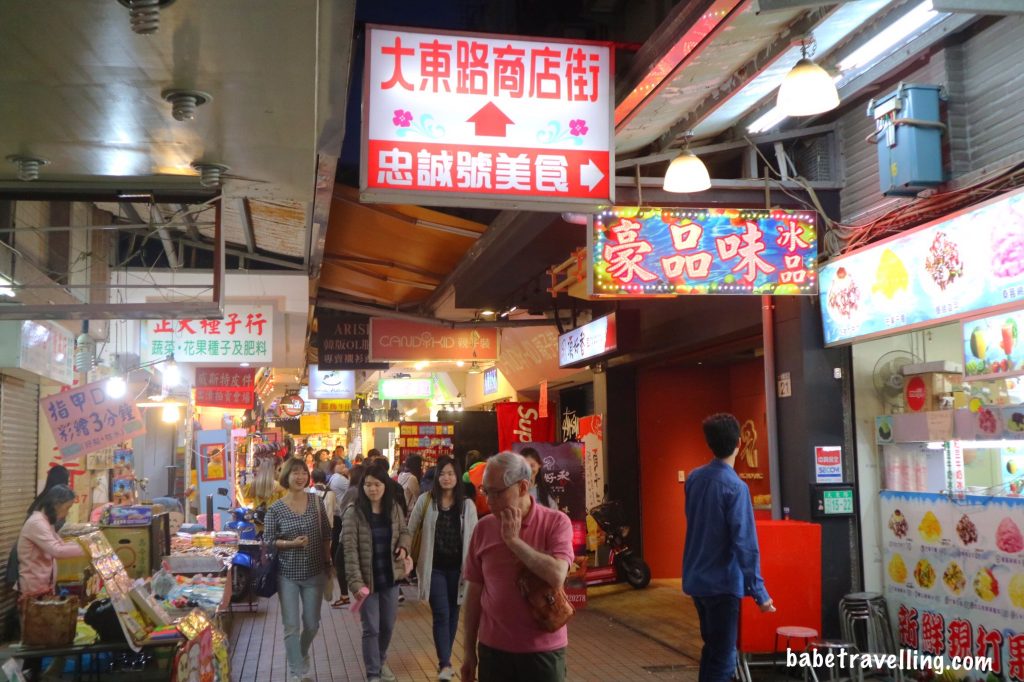 4.  Huaxi Night Market
This is also one of the oldest night markets here in Taipei.  One long covered area is dedicated for different shops.  You can find sex stores (you read it right), massage (wholesome or who knows), nail salon, fruit stalls, fashion and some accessories here.  On the next covered hallway is taken by restaurants.  You may dine in these restaurants.  Take MRT to Longshan Temple MRT Station directly for this night market.

There are other night markets nearby here like Ningxia night market.  You can enjoy the various street food and fun activities here.
5.  Shida NIght market
I personally like the trendiness of this place.  As I walk from the MRT station, I found trendy restaurants and bars across the street.    There were also some trendy shops along the way.   Then as you turn to Shida street,  the fun night market will welcome you with street food.  The crowd is young and mostly ladies.  The reason for this is that the street is full of trendy fashion items.
To get here, Take the Green Line 3 to Taipower Building Station. After leaving Exit 3, make a right turn, then make another quick right to reach Shi-Da Road. The market is located along both Shi-Da road and in the alleys off both sides.