While there are plenty of hikes you can do in Oahu, sometimes we just wanna do a simple and easy one. The Manoa Falls hike is fun to do with kids and also your pets. It's easy and it would be impossible to get lost.
Hiking Manoa falls is free but there is payment for parking which is at 5$ when we tried it. However, if you park outside the vicinity of the terrain, it's free and extra workout for you.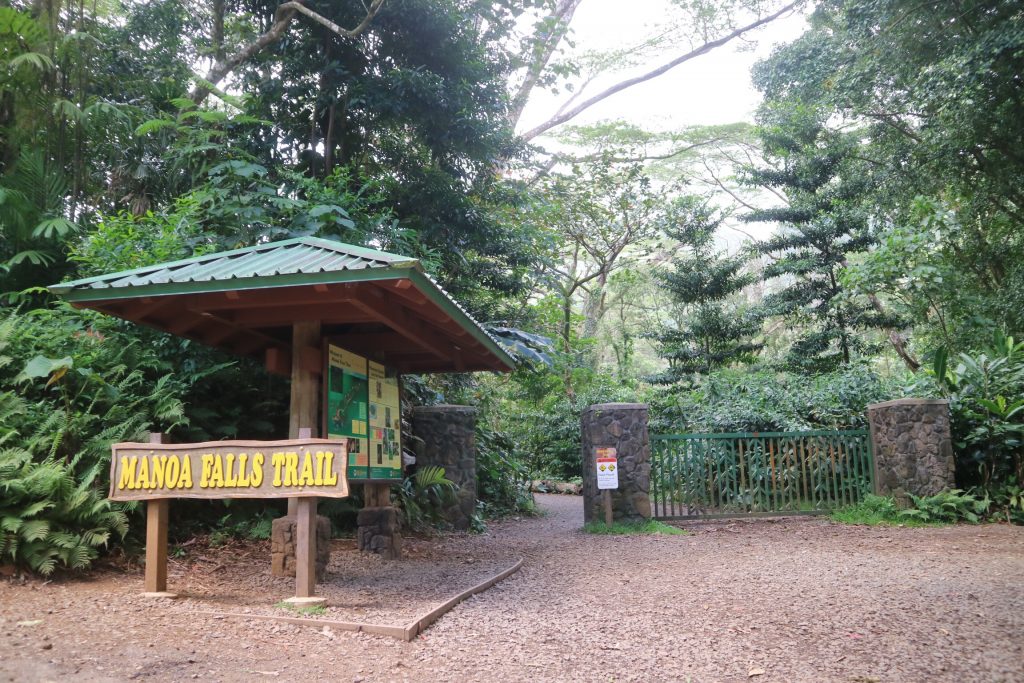 Once you get inside the trail, it's pretty much easy. The path is too friendly. The only way it could be challenging is after a rain because it gets muddy. Nonetheless, the walk is pretty swift. It's a beautiful walk with tall trees, flowing river and chirping birds. What more can you ask for, right?
The best time to go here, I would say, is midday. Since the crowd is not that heavy. Don't worry about the heat. The trail is covered with tall trees as shade. This trail is pretty lush.
At the end of the trail is Manoa Falls. Don't be surprised if the falls has just a little trickle. It's not Niagara. It could get more water flowing when there is rain but you would have the mud issue and the water is kinda murky. By the falls, the water is clear and clean so it would be fun to dip a little bit. It has signs that you are not allowed to go to a certain point but nobody really follows it. Maybe it is just to avoid lawsuits, which America is famous for.
The best thing about this hike is it's pretty easy and a good trail to enjoy with kids and pets. It also is beautiful with the lush green environment. You can hear birds chirping all over.