This majestic hotel is definitely a worthy visit if you like luxurious places. If you are into high comfort, this hotel is perfect for you. It is located inside the Yosemite valley so it is both comfortable and convenient location. The shuttle also stops in front of this hotel so it is rather very easy to go here.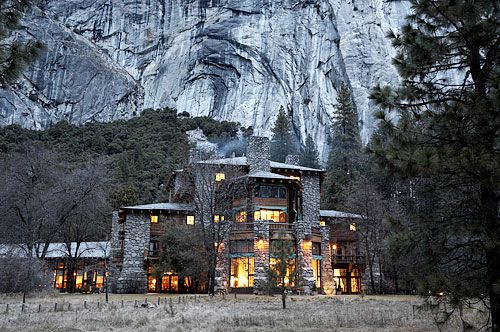 The Ahwahnee hotel was built in the 1920s and served many presidents and royalties. It would be a pleasure to experience this place so my best friend and I dined in here for a dinner. To book this place, it is best to do reservations a few days before just in case it is fully booked. They will also tell you about the dress code. During our dinner, it was not full because we went during off season an at a later time (8:30 pm).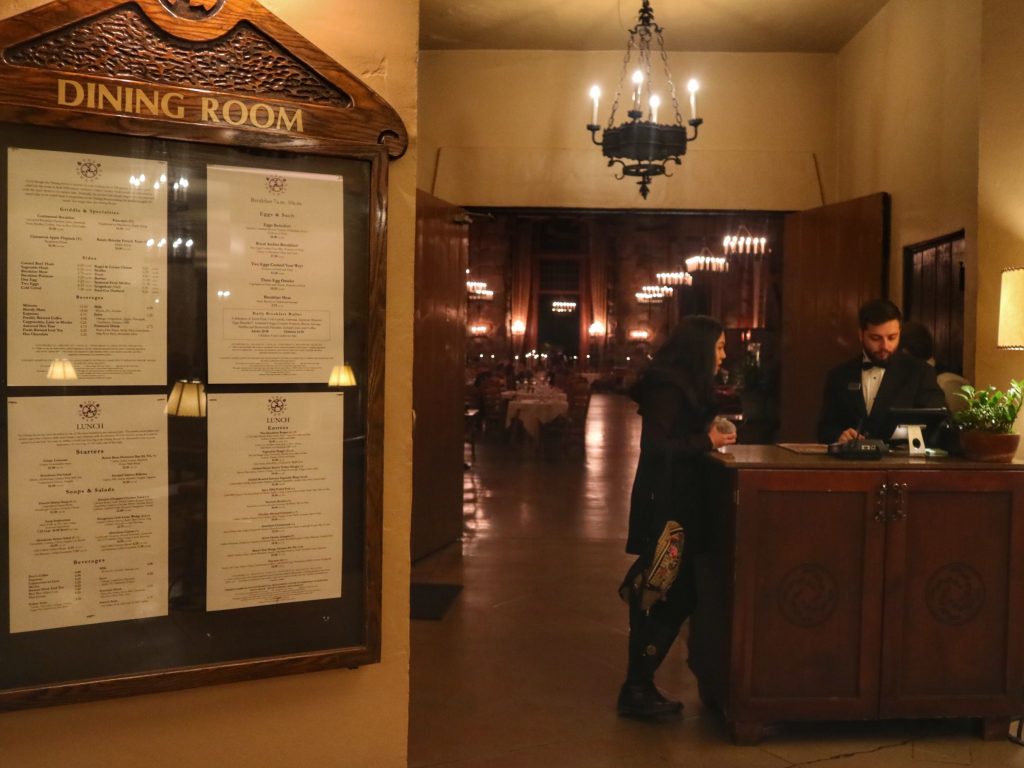 As you enter the hotel, you will definitely feel the place to be luxurious. The dining room did not disappoint as well. We were greeted by two men in black suits. One asked for our reservation and the other hosted us to our seats.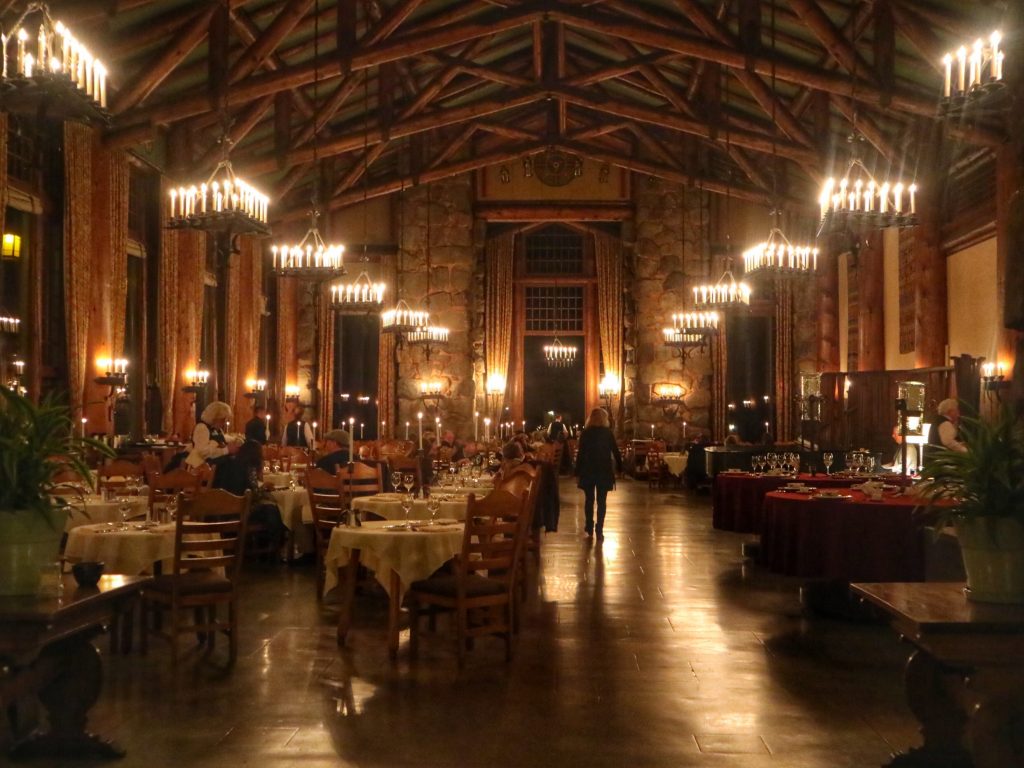 The dining room is simply exemplary in its interior. With high ceilings, wooden log design and candle chandeliers, we were like Disney princesses from Beauty and the Beast. We could also be a cast from the Phantom of the Opera. The white table cloth with tall candles simply is elegant. The servers were excellent and highly trained. They check how you are and are very alert to your needs.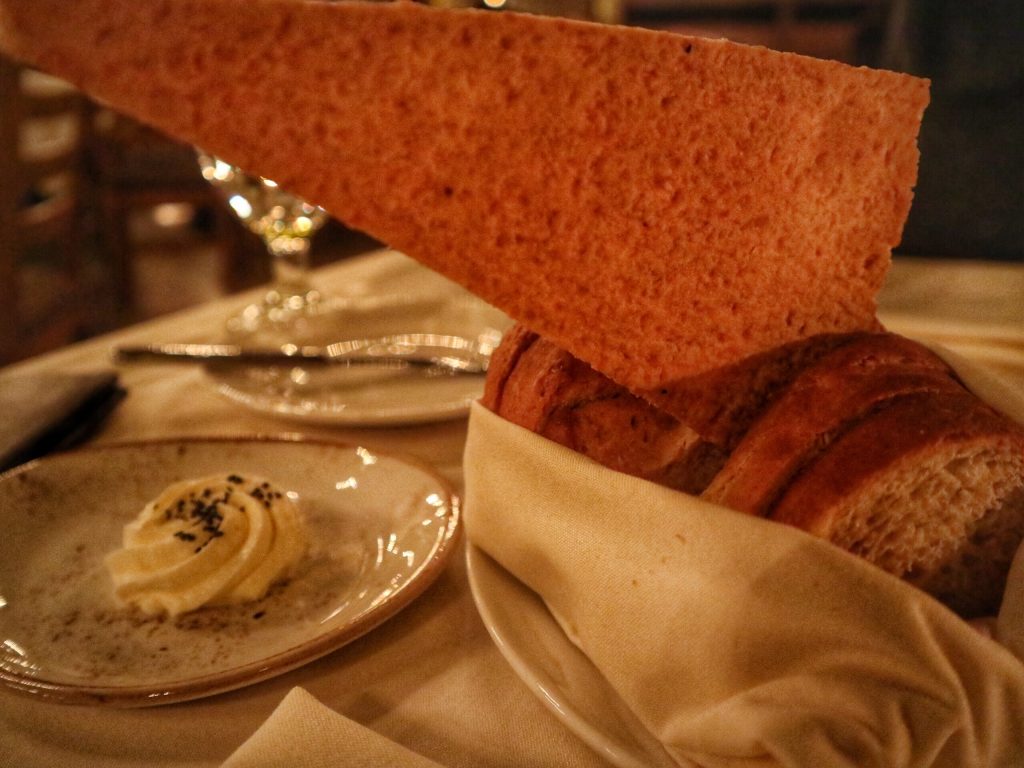 We were served with bread and butter first. The bread is very fresh and tasted really good. The crunchy bread is addicting and excellent. While the French onion soup is also very tasty and could be quite heavy and filling with the cheese and croutons. I would recommend this be shared to have more space for the entree.
For appetiser, we had the Duck confit Lumpia which cost 20$ for 2 pieces. It was very delicious and worthy to try. Also, the most expensive lumpia we have had. The duck confit is excellent and the wrap of the lumpia was made to experience. With floral plating, the dish is made excellent. We shared the Lamb Osso Buco and it was a perfect choice. It had roti with it and the meat was just so tender and delicious. It also had nuts with it which is an interesting twist. This dish is best while it's hot. Once it gets cold, it would start tasting a bit different.
We had room for dessert even though we did not finish our entree. We got the Boysenberry pie which has the least calories in the dessert menu. We were told that this is Ahwanhee traditional dessert but upon looking at the older menus, they did not have it. Served with mint tea, this is very sumptuous.