Yosemite is such a great place to restore, recover and feel empowered. It is a huge National park and if you have a few days to spare, deciding where to go is a big factor. My advice for first timers is to go to the valley where you can see the main must-see sceneries.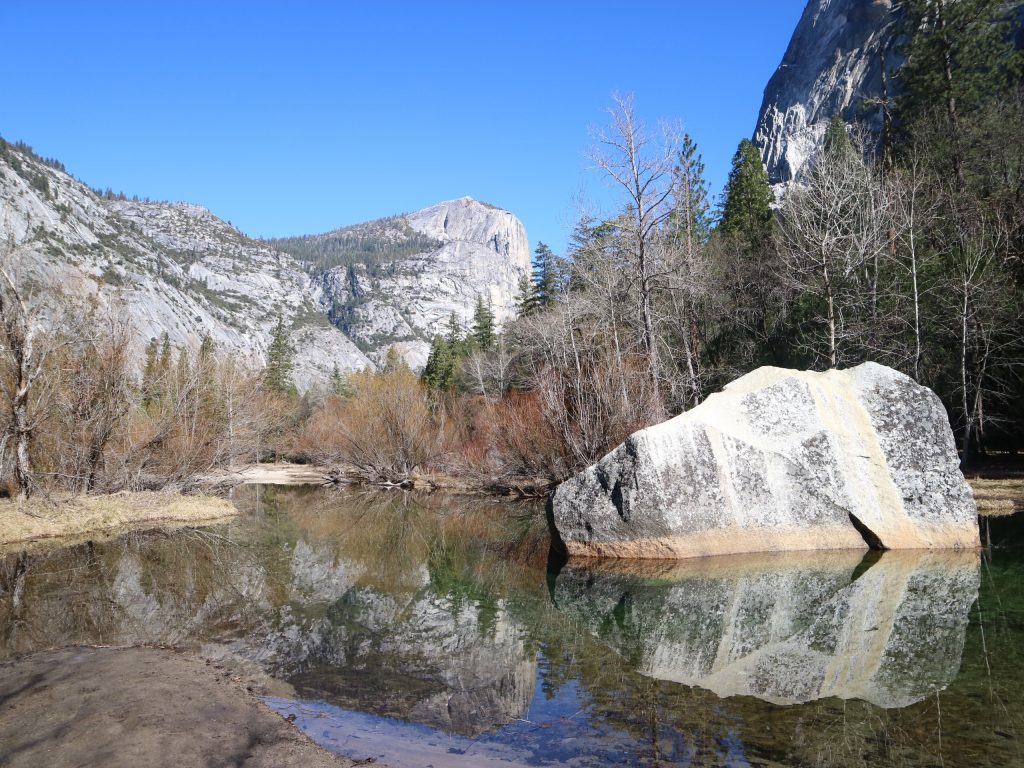 When you're done with the valley and you want an awesome retreat, Groveland Yosemite is definitely a more chill side. We highly recommend staying at the Rush Creek Lodge for this area. ( Book here for discount.) This place is just beautiful and would calm all your city nerves. From the look of the place to its crew, they got it all down for you.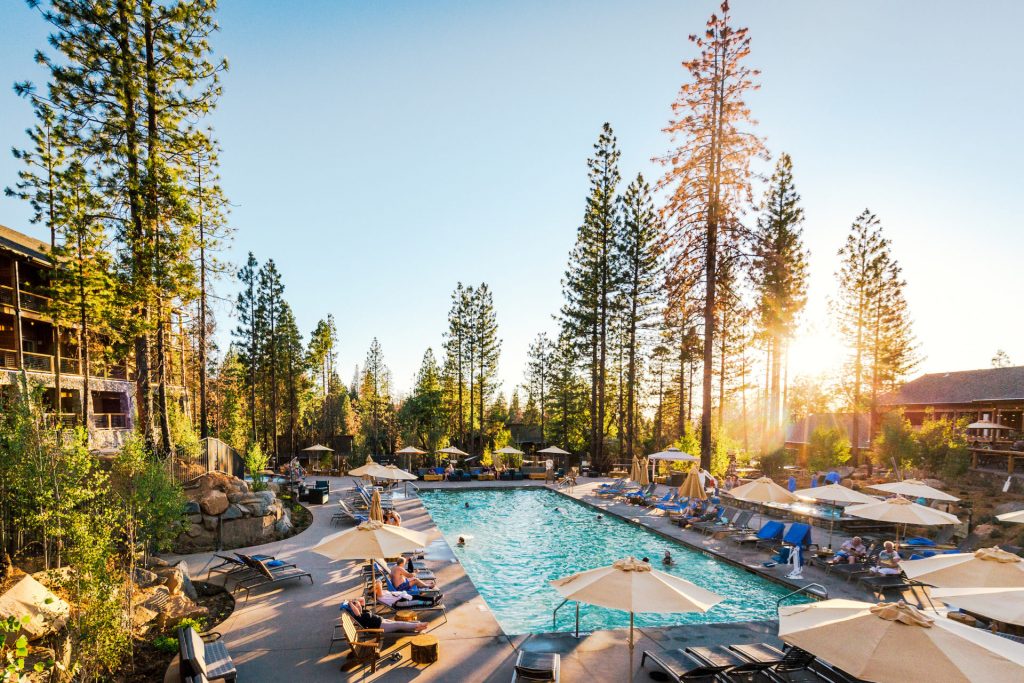 On our stay here, we had the lodge suite and it was a comfortable space. Here's the layout of the space and how our bedroom looks like. Our bathroom has more than ample space as well. The interior is a modern farmhouse style. You will see a lot of wood and crafted products.
The red fireplace is a lovely highlight at the corner of the room. It's not just a design because we have used this as a heater during the cold winter night.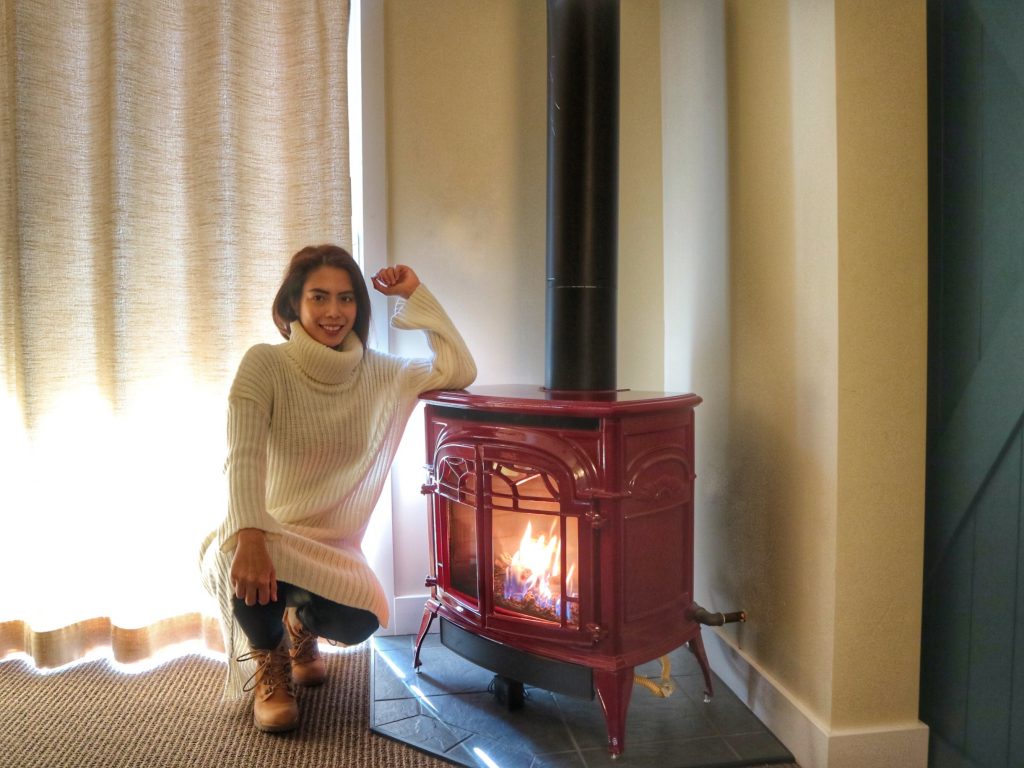 The room has lively colors. This blue door is another highlight that leads to the bedroom. It is a well designed slide door.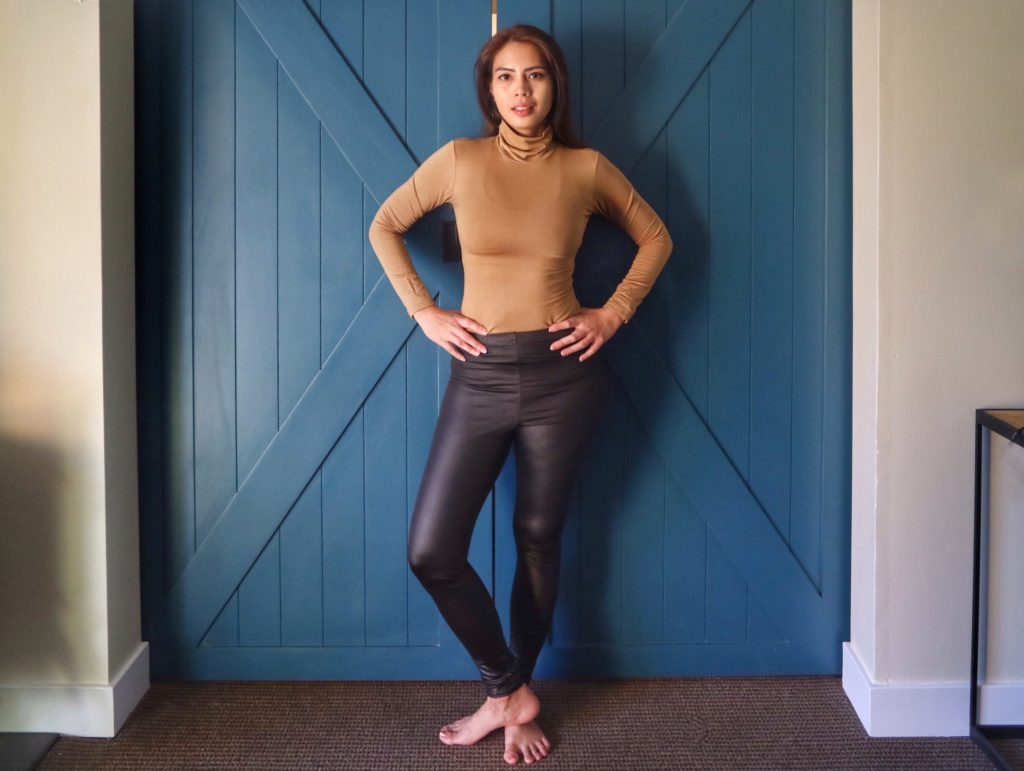 The view are pine trees sprawling all over the mountain. It is nice to come out at the balcony for a hot chocolate or tea.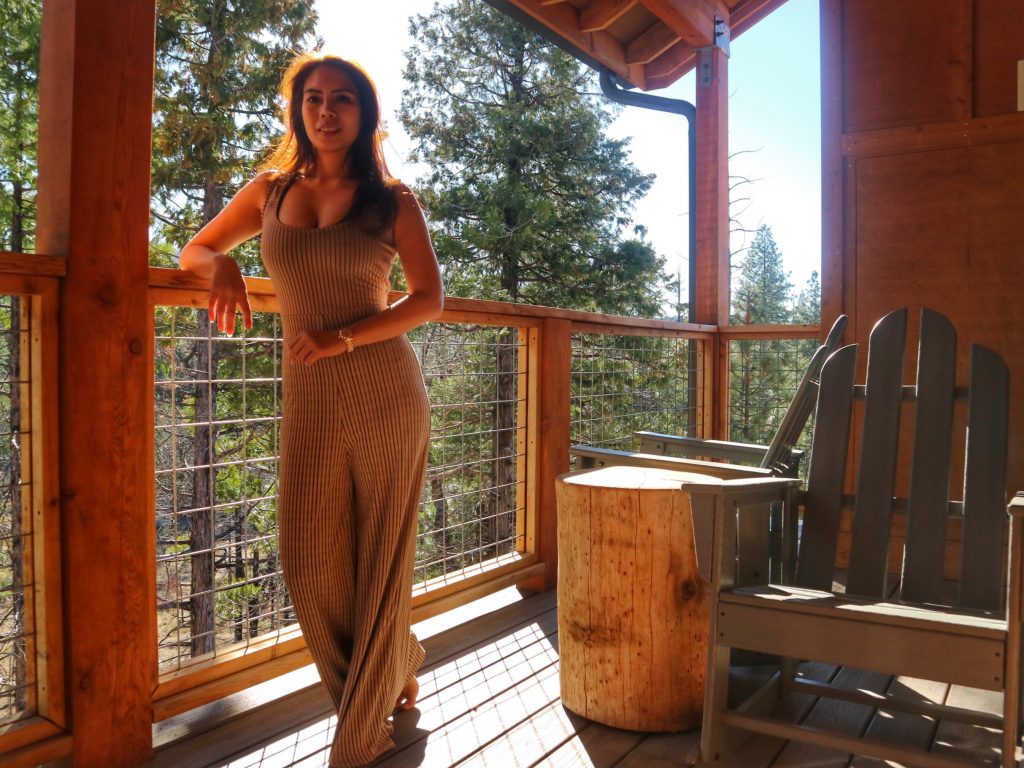 Once you reach outside, the pool area awaits for you. They have two heated jacuzzi on opposite sides as well.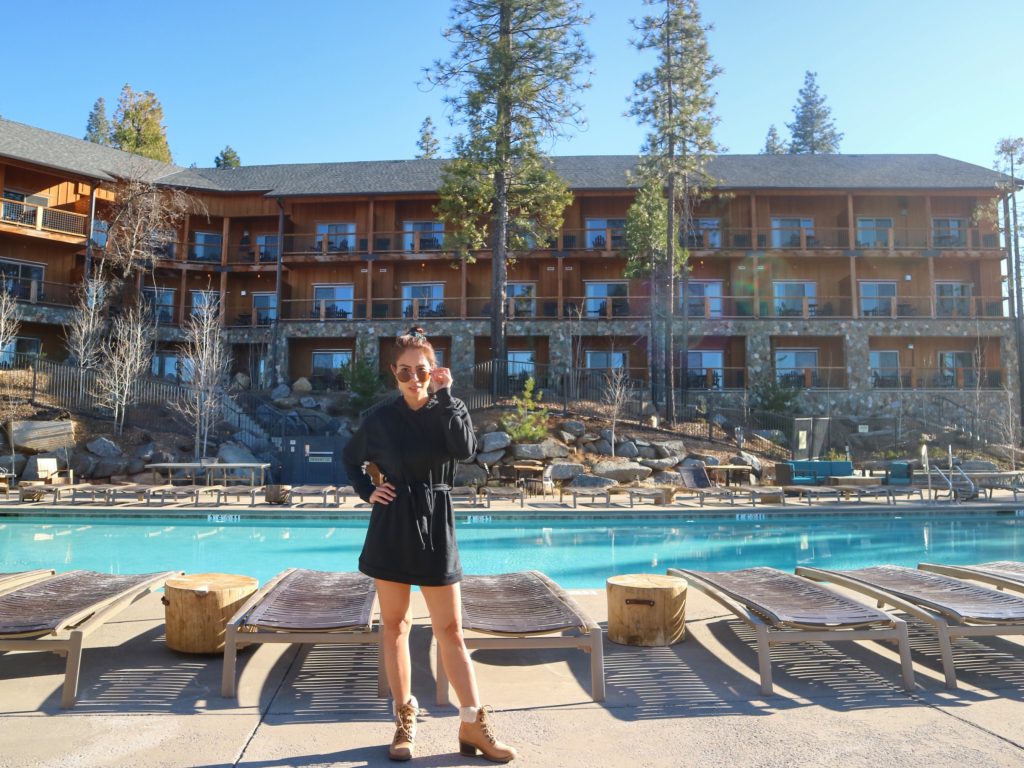 Rush Creek Lodge in also has other amazing amenities. The lounge, restaurants and the game room are found in a grand cottage style building with high ceiling. It's fun to hang around here as they have activities such as s'mores making and art and handicraft tutorials. Book here for discount.
Here's a vid of how the room looks like. It's a spacious lot. We also enjoyed making S'mores at night.
Lastly, here's our second day in Groveland, Yosemite. In this travel vlog, we're still staying at Rush Creek Lodge in Groveland, Yosemite National Park. We hiked towards the falls as part of the Hetch Hetchy Valley. You can also see the amenities of this lodge.