My fave mall when I visit Oahu is Ala Moana mall. They keep things interesting and it has everything (almost everything). It's the world's largest open air shopping mall. I'm never bored when I'm in this mall.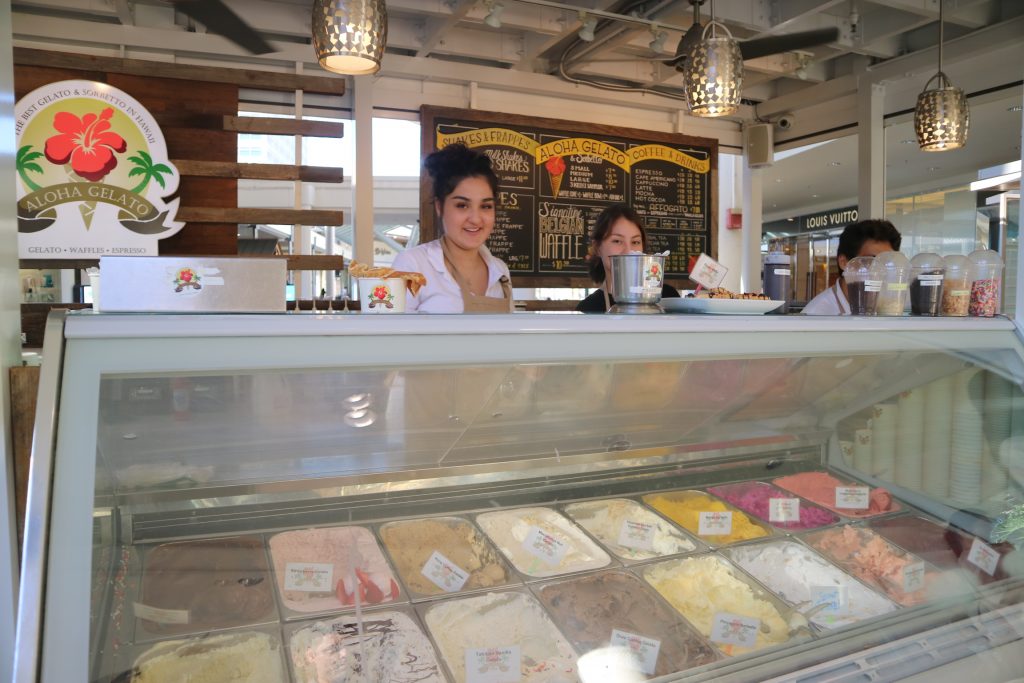 On the 3rd floor, right smack in the middle of the mall, is Aloha gelato. This is my go to ice cream parlor. I super love how friendly they are. They are welcoming and of course, free taste is excellent. Although, I can't have just tiny scoops of their gelatos.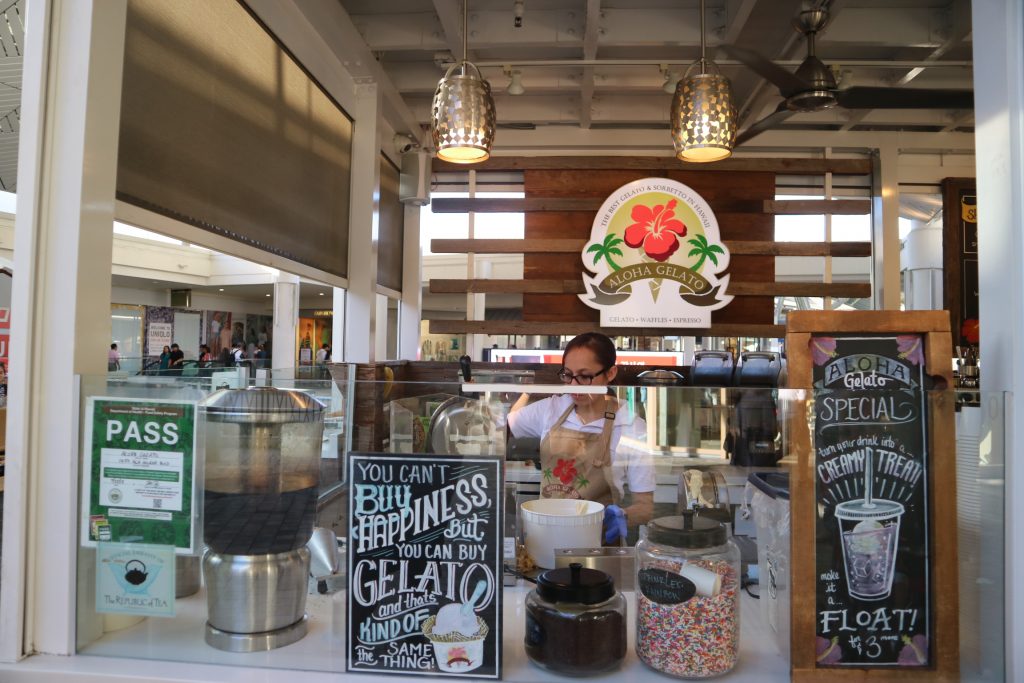 I've gone here in several visits. They are always very good and excellent. Here are my top flavors:
Acai- Who goes to Hawaii without having Acai? I get the Acai fever whenever I come here. This is definitely my go to flavor.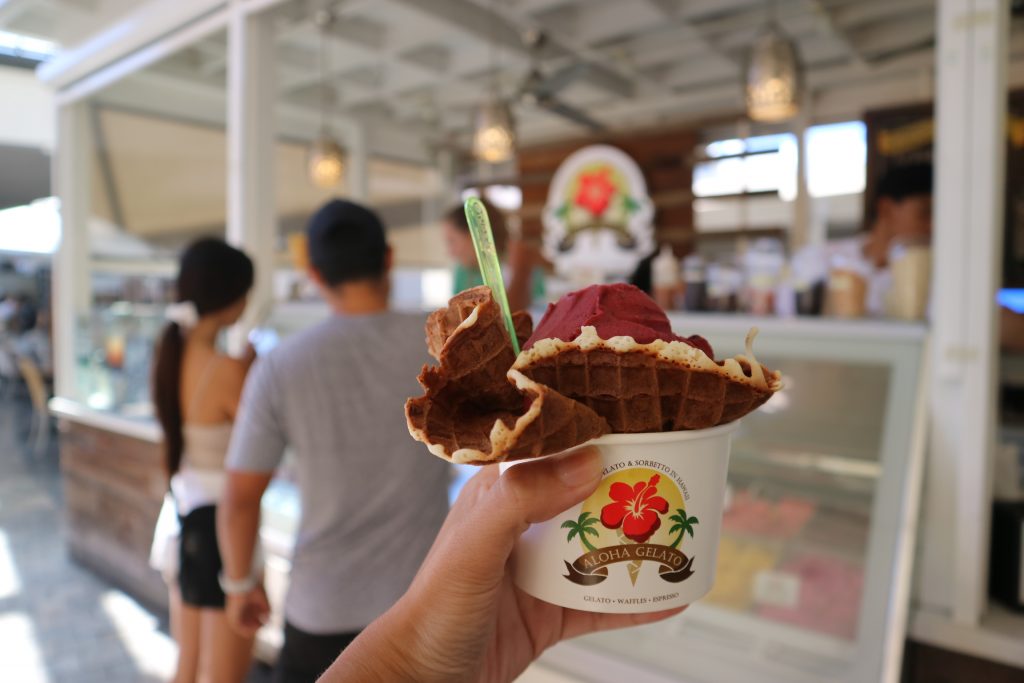 Hawaiian sea salt caramel- It's an amazing play in your mouth. Sweet and salty! Also note, that Hawaii has one of the best sea salts in the world.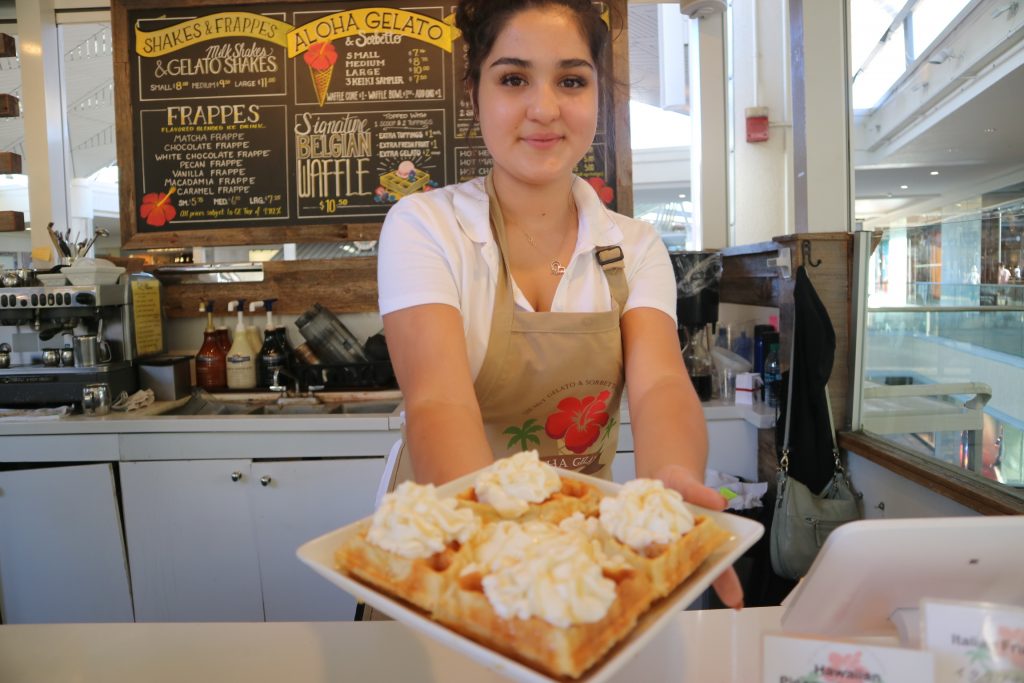 Dragon fruit- A favorite tropical fruit is Dragon fruit. It's seasonal and rare. Whenever it's available, it's best to grab the chance to have it.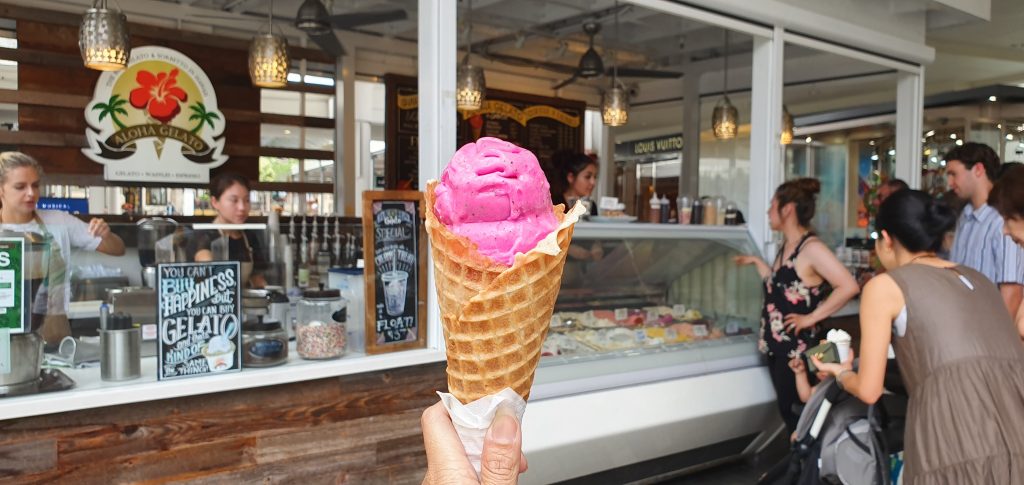 Strawberry lemonade- Sometimes, tangy sweet taste is just what I'm craving for. This combination is just super refreshing.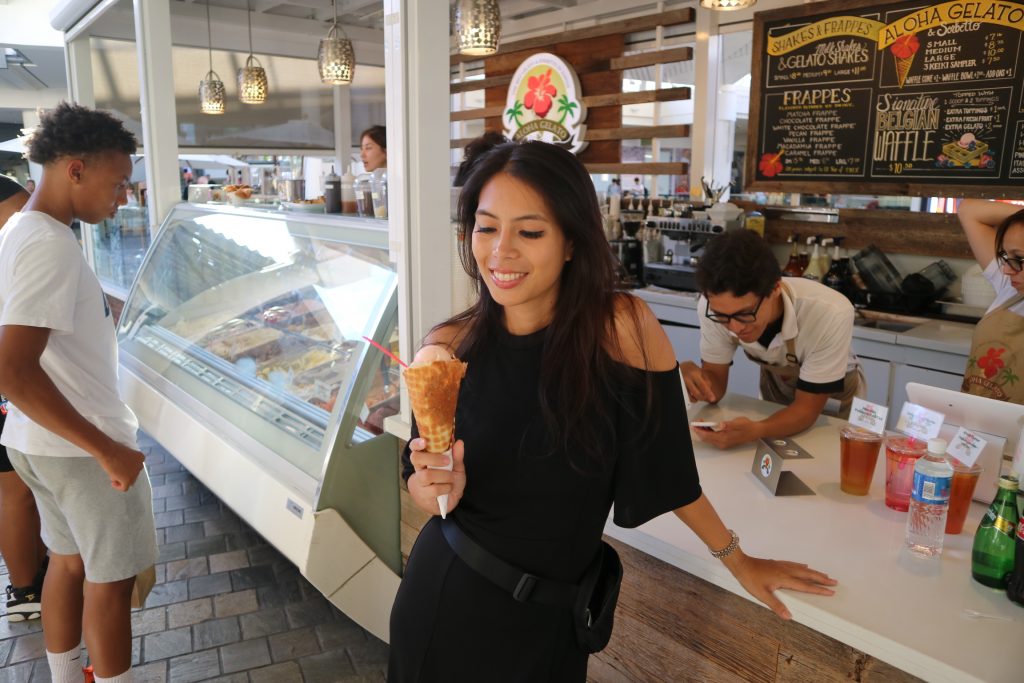 When it comes to getting a gelato, I don't hesitate coming to Aloha Gelato. They have good tasting and quality ice cream. The servers are friendly and ready to serve. The location is pretty good too.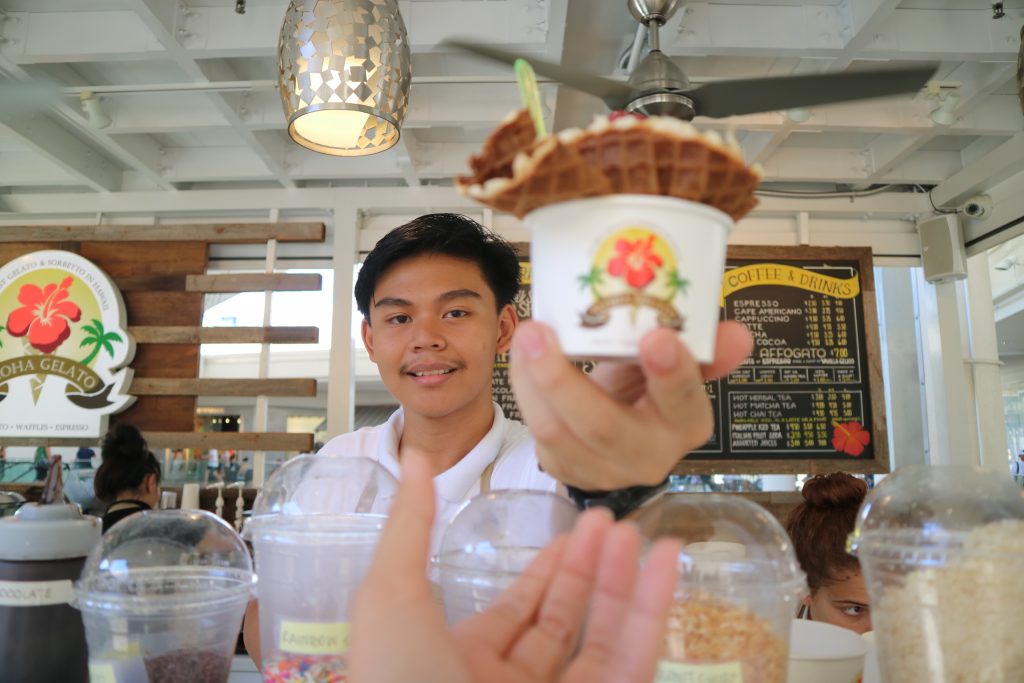 Aloha Gelato is in the 3rd level center court, Ala Moana Center. You may call them during mall hours at (808) 947-1760.