With the bad habit of putting my Rolex in between my clothes during shower, I suddenly forgot that my watch is somewhere in there. Then came the crashing sound of the crystal down the ceramic bathroom tile. I cringed at the sound of this and when I looked down, my Rolex was on the floor face down. I hope and prayed that my watch is okay. To my dismay, the crystal of my Rolex has shattered.
Of course, I was devastated. It was a sleepless night after this. Expensive watch goes with expensive fixing. I feel bad how careless I was. The first thing I did the next day is go to a Rolex store nearby. Ben Bridges in Ala Moana is the most convenient for me. They were accommodating and very concerned. Alas, the charge would be at least a 1000$ to fix it. At least! This will also take 2-3 weeks of fixing,
Still sad at my mishap, I called my mom. She recommended TP Collections Inc. in downtown Los Angeles to get my watch fixed. I told her I'm in Hawaii and I don't feel comfortable sending my watch through mail. She called TP Collections Inc to arrange the shipment so I wouldn't be worried. They gave me a label to be sent through UPS. It has a warranty of 4000$. Within a week, my watch arrived and UPS made sure I'm able to get it myself.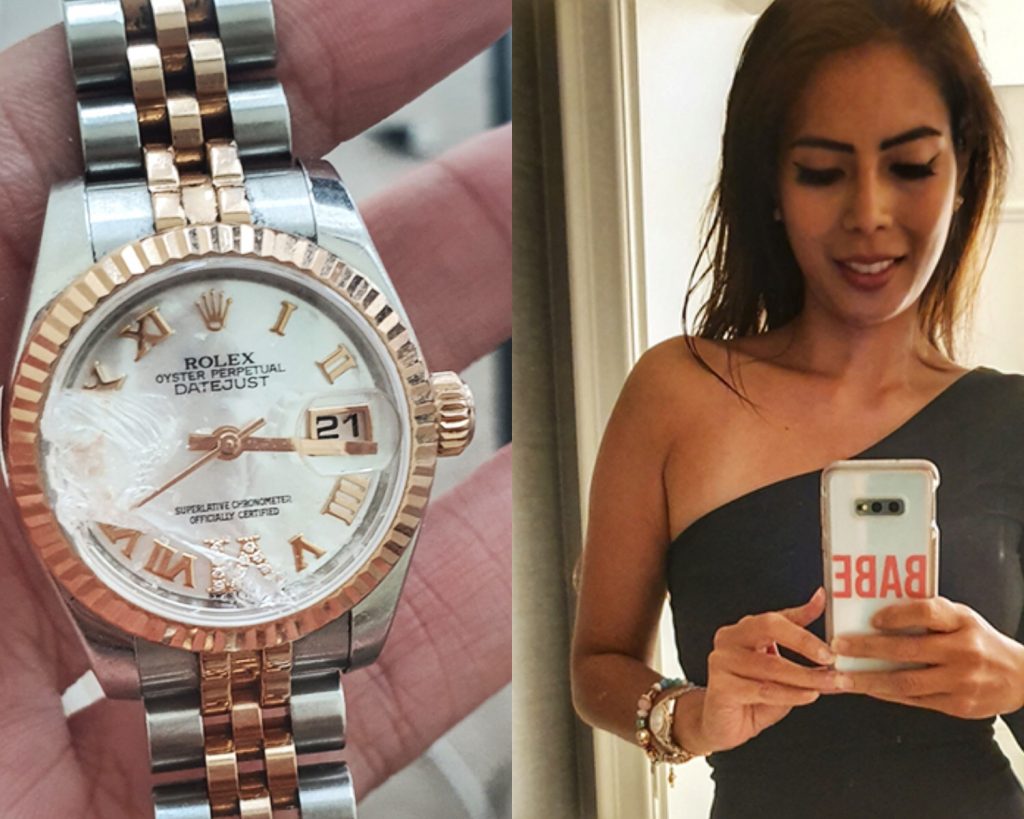 With a bill of less than 500$, I was able to get a change of crystal, overhaul, polishing service and my Rolex looks brand new. I am so amazed! I visited TP Collections in downtown Los Angeles for a short stop. Their crew is dedicated and gives the best service. The value for its worth you are paying is more than okay.
They are also well equipped to make sure that your high end watch is in its perfect shape. The water checker and the winding machine are fun to watch.