I have this on and off journey of getting myself fit.  Every year, I try a different workout and diet regimen.  I did experiment on myself with lemon diet, 4hour diet and clean eating for several years.  All of them worked but I was still feeling unhealthy and imbalanced.  In 2017, I think I kinda nailed it.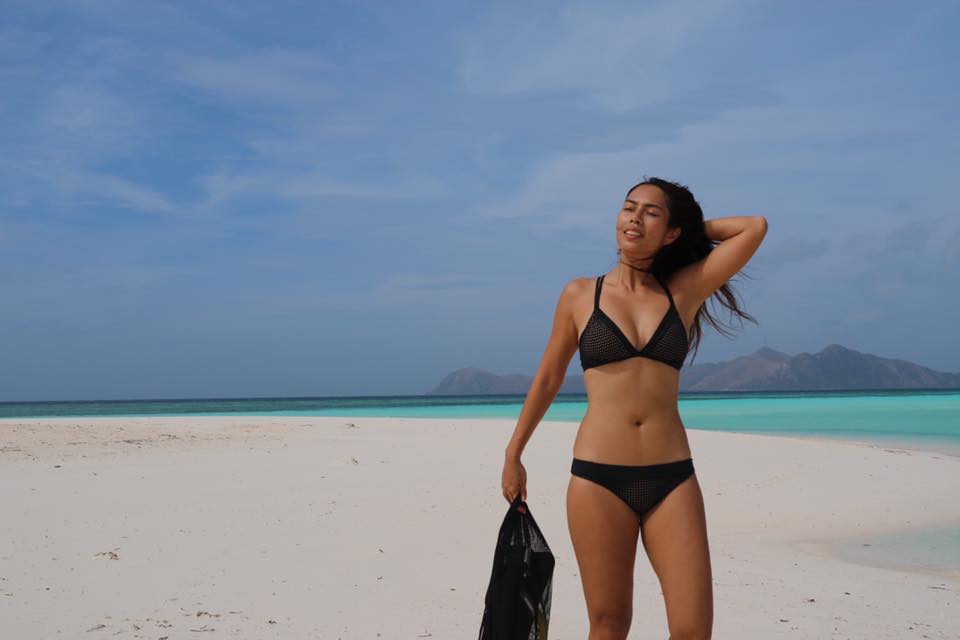 As someone who enjoys the beach a little bit too much and who plays ultimate frisbee with younger and more athletic players/teams, I need to be more than slim.  I am actually skinny fat.  Weird?  Not at all, this is the body type of people who looks skinny from the outside but has a high body fat percentage.  In short, I am not fit.
See my pic below as skinny fat.  I was on my ideal weight and, in fact, towards the low side near underweight border.  Yet, my body fat is on the higher side and my muscle percentage is on the lower side of my supposed to be average weight.  I also did not bother to edit this pic.  I mean, you get the picture.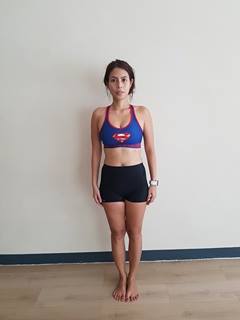 The body I want is strong but not overly muscular.   I want to be slender yet powerful. How do you do this?  How do you turn skinny fat to skinny fit? With the supervision of coach JM Mranda, I was given a series of workout that burned my fat and increased my muscles.
Coach JM Miranda is a Gold's Gym Manager and elite trainer.  He is also a certified functional movement specialist and a certified rapid fit trainer.  I also have to thank Monique Pe Benito, Gold's gym Creative and Publishing director, and Raeven Roxas, Gold's gym Manager who made this meet up happen.  We also built an FB messenger support group.
Lifting weights does not make a woman's body huge.  I tried it myself and I did not bulk up.  It's the cupcakes, darling.  This is my initial workout on January:
MWF with TTHS yoga
A1. 3×10 Fly
A2. 3×10 Military Press
A3. 3×10 Bicep Curl
A4. 3×10 Tricep Curls
B1. 3×10 Squats
B2. 3×10 SLDL
C1. Core
First mistake, you don't do the same routine every time. You're body will adapt to the routine and you'll stop progressing.-  coach JM
Then coach JM gave me the real workout on February.  This workout is done as 1A and 1B as first set of 3 rounds.  30 seconds rest and proceed to the next set.
Monday Workout with TTHS yoga
1A. 3×10 Squat Jumps
1B. 3×20 Full Plank w/ Shoulder
Tap 2A. 3×10 DB Goblet Squats (20lbs)
2B. 3×10 DB Elevated Push Up
2C. 3×40 Mountain Climber
3A. 3×10 BB Deadlift (bar + 10lbs/side)
3B. 3×10 1-arm DB Row (10lbs) 3C. 3×10 SB Rollout
Finisher: 4×20 Burpees 4×1:00 Treadmill Run
Wednesday with TTHS yoga
1A. 3×10 DB Squat and Press
1B. 3x30sec Side Plank/side
2A. 3×20 DB Walking Lunges
2B. 3×10 DB 1-arm Incline Chest Press/side
2C. 3×20 Dead Bug
3A. 3×10 DB Single Leg Deadlift
3B. 3×10 Lat Pull Down
3C. 3×10 SB Plank
Finisher: 4×10 Inchworm 4×20 Bear Crawl
Friday Workout with TTHS yoga
4×30 Jumping Jacks 4×40 High Knees – Finish with no rest
Friday Workout with TTHS yoga
30 Walking Lunges
20 Leg Raises
20 Hip Raise March
16 Lateral Shuffle Burpee –
Finish 4 rounds of everything. No rest between Exercise, 1 min rest per round 15 mins Treadmill Inlcine (15%) Walk. 4-5% speed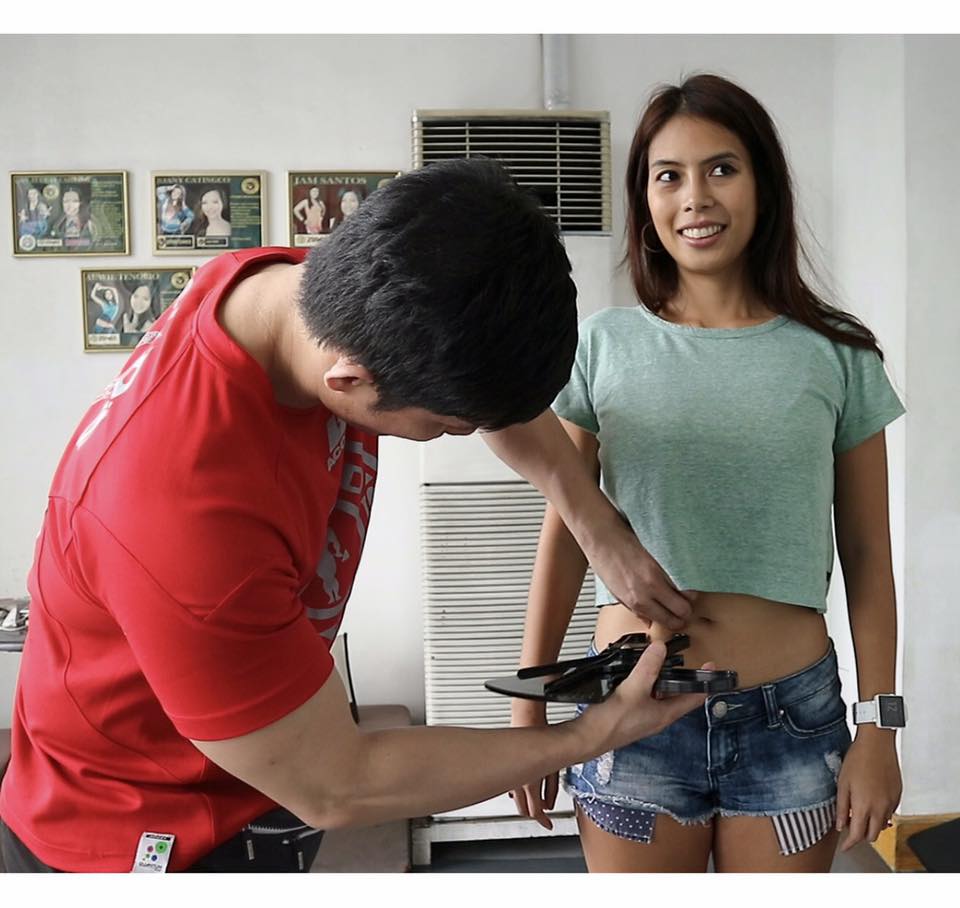 On March, I was travelling a lot and sometimes I can't find a gym, coach JM modified my workout:
Workout 1:
20 Burpees
20 Squat Jumps
20 Inchworm to push up
15 Burpees
15 Squat Jumps
15 Inchworm to push up
10 Burpees
10 Squat Jumps
10 Inchworm to push up
5 Burpees
5 Squat Jumps
5 Inchworm to push up
Core: 3×1:00 Plank 3×45 sec side plank (right) 3×45 sec side plank (left)
Workout 2:
Body Weight Squats
Modified push up
Hip lifts Mountain climbers
Forward lunges
Plank walk
Lateral lunges
40 seconds/exercise 10 seconds rest between exercises Repeat for 3 rounds 1:00 rest per rounds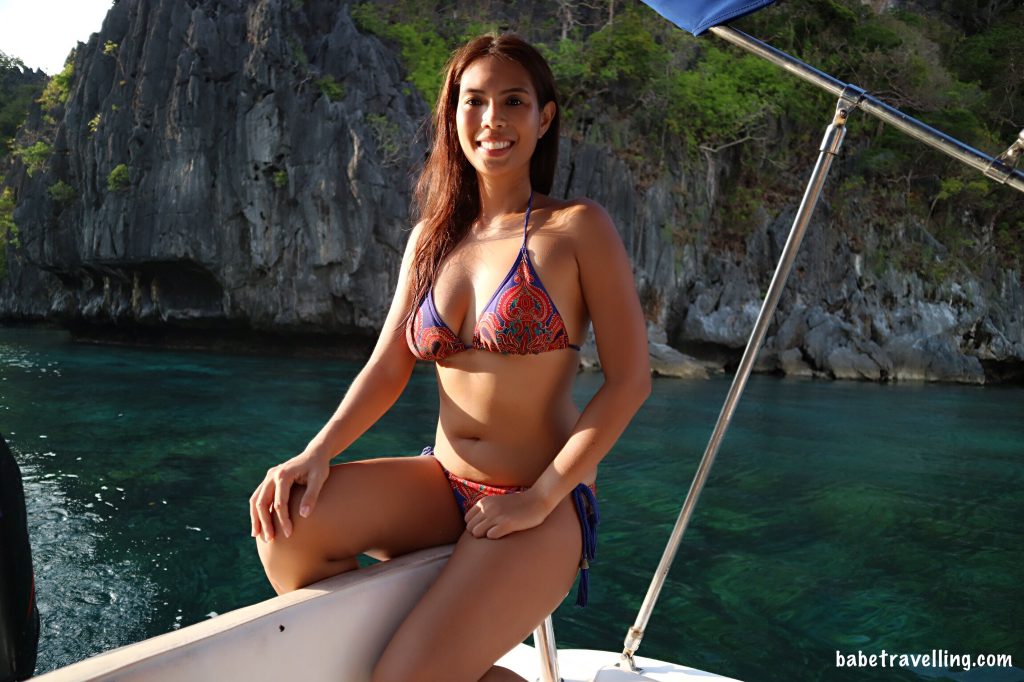 Back to the gym and workout is bumped up. We called this workout Jakarta because I did this workout in Jakarta.  At first I thought it was sweet and short.  Don't be fooled
Monday
15 Goblet Squats
30 Burpees
1km treadmill run – 1min rest –
15 BB Deadlift 30
Squat jumps 1km
Treadmill Repeat for 3 rounds.
Wednesdays
Sprint training on my own
Friday
A1. 20 mountain climber
A2. 20 reverse lunge with press
A3. 20 burpees – 30 sec rest –
B1. 30 DB wood Chops
B2. 30 Lateral Bear Crawl
B3. 30 Cable core cross – 30 ses rest –
C1. 30 Mountain Climber
C2. 30 Reverse lunge with DB press
C3. 30 Burpees – 30 sec rest –
D1. 40 DB wood chops
D2. 40 Lateral Bear Crawl
D3. 40 cable core cross – 30 sec rest –
E1. 40 mountain climber
E2. 40 reverse lunge with DB press
E3. 40 burpees – 30 sec rest –
F1. 50 DB wood chops
F2. 50 lateral bear crawl
F3. 50 core cable cross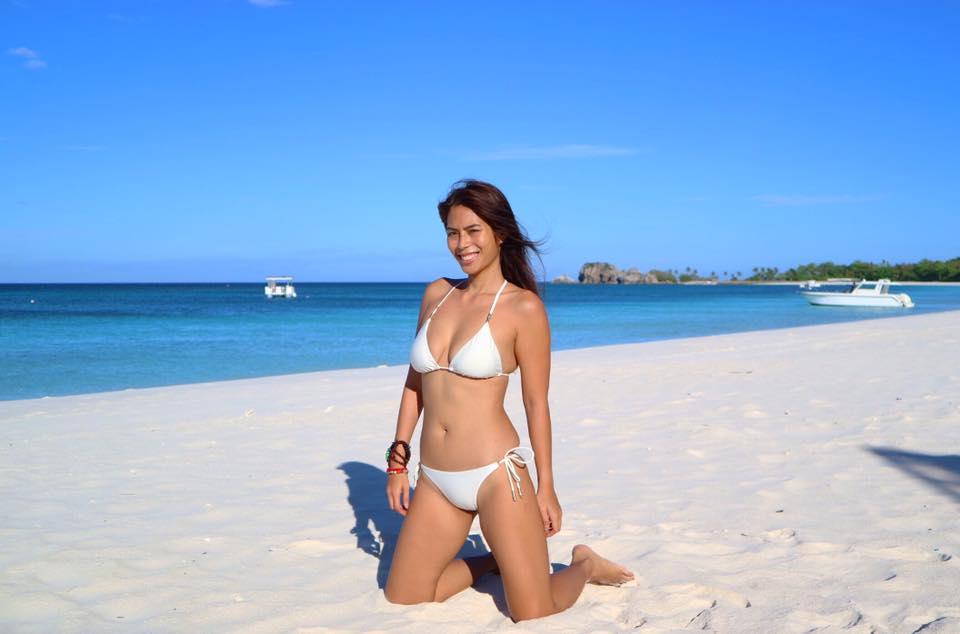 It was all hard at first but I began to really see results.  We also workout together in Gold's gym (Libis, Philippines).
I have also believed that it's 80% nutrition.  Read this post for my combined diet for this workout. This nutritional plan and a regular workout is a great combination that hits my target perfectly.  This plan really worked well.
This coming year (2018), I plan to do clean eating, workout and enhancement with Teatox by Teacup.